Here's a recipe for a Castella Cake using condensed milk:
Ingredients:
3 large eggs
1 cup granulated sugar
1 tsp vanilla extract
1 cup all-purpose flour
1/2 tsp baking powder
1/2 cup condensed milk
1/4 cup warm water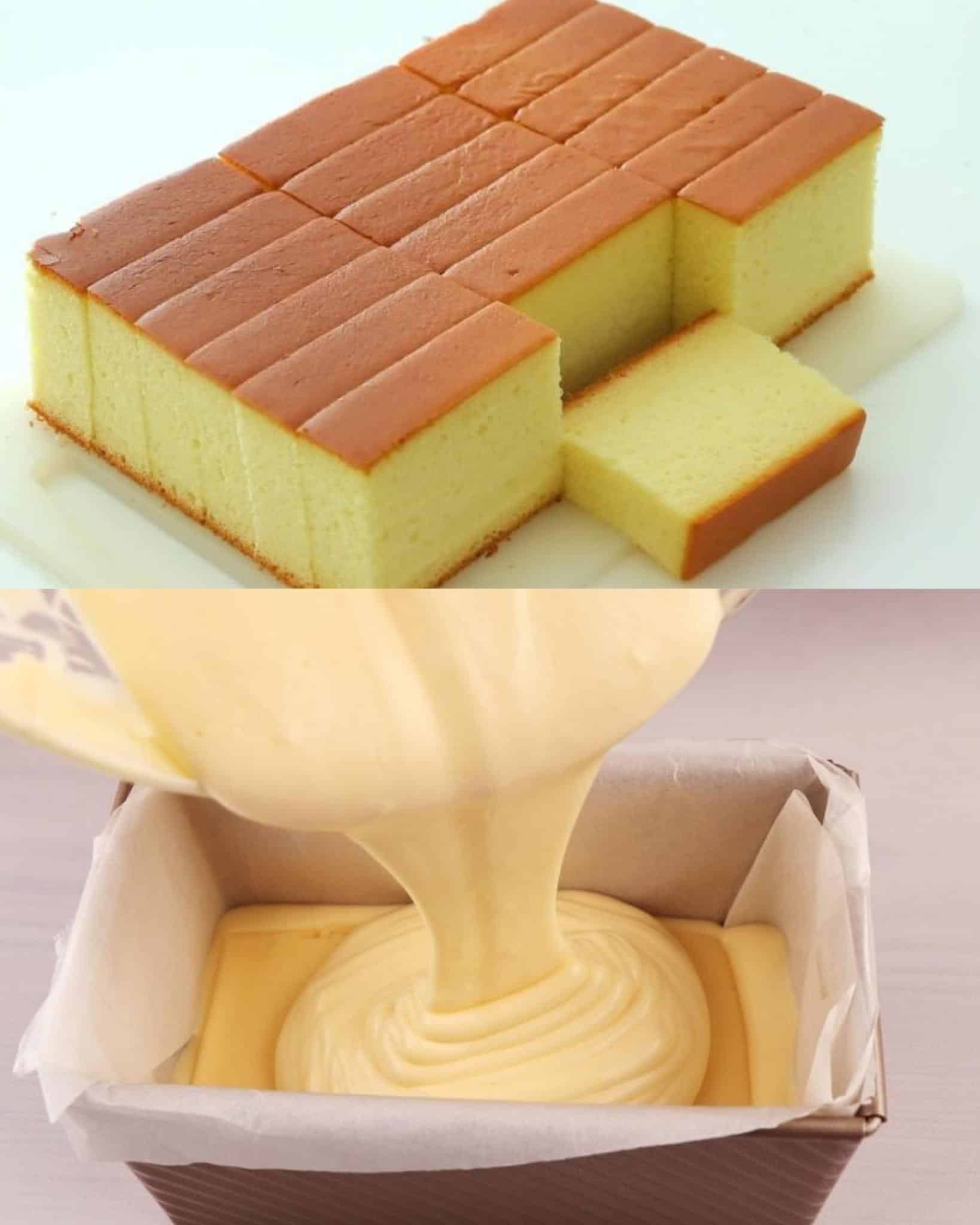 Instructions:
Preheat oven to 350°F (175°C). Grease and flour a 9×5 inch loaf pan.
In a large mixing bowl, whisk the eggs until light and frothy.
Add the sugar and vanilla extract to the eggs and whisk until well combined.
Sift in the flour and baking powder and gently fold into the egg mixture until just combined.
In a separate bowl, combine the condensed milk and warm water.
Slowly pour the condensed milk mixture into the batter, whisking continuously until well combined.
Pour the batter into the prepared loaf pan.
Tap the pan gently on the counter to release any air bubbles.
Bake in the preheated oven for 35-40 minutes, or until a toothpick inserted in the center comes out clean.
Remove from the oven and let the cake cool in the pan for 10 minutes before removing and letting it cool completely on a wire rack.
Once cooled, slice and serve. Enjoy!