Ingredients:
4 poblano peppers, roasted and peeled
1 large onion, chopped
3 garlic cloves, minced
2 tbsp olive oil
4 cups chicken or vegetable broth
1 cup heavy cream
1 tsp ground cumin
1 tsp dried oregano
Salt and pepper to taste
Optional toppings: sour cream, shredded cheese, chopped cilantro, diced avocado, tortilla strips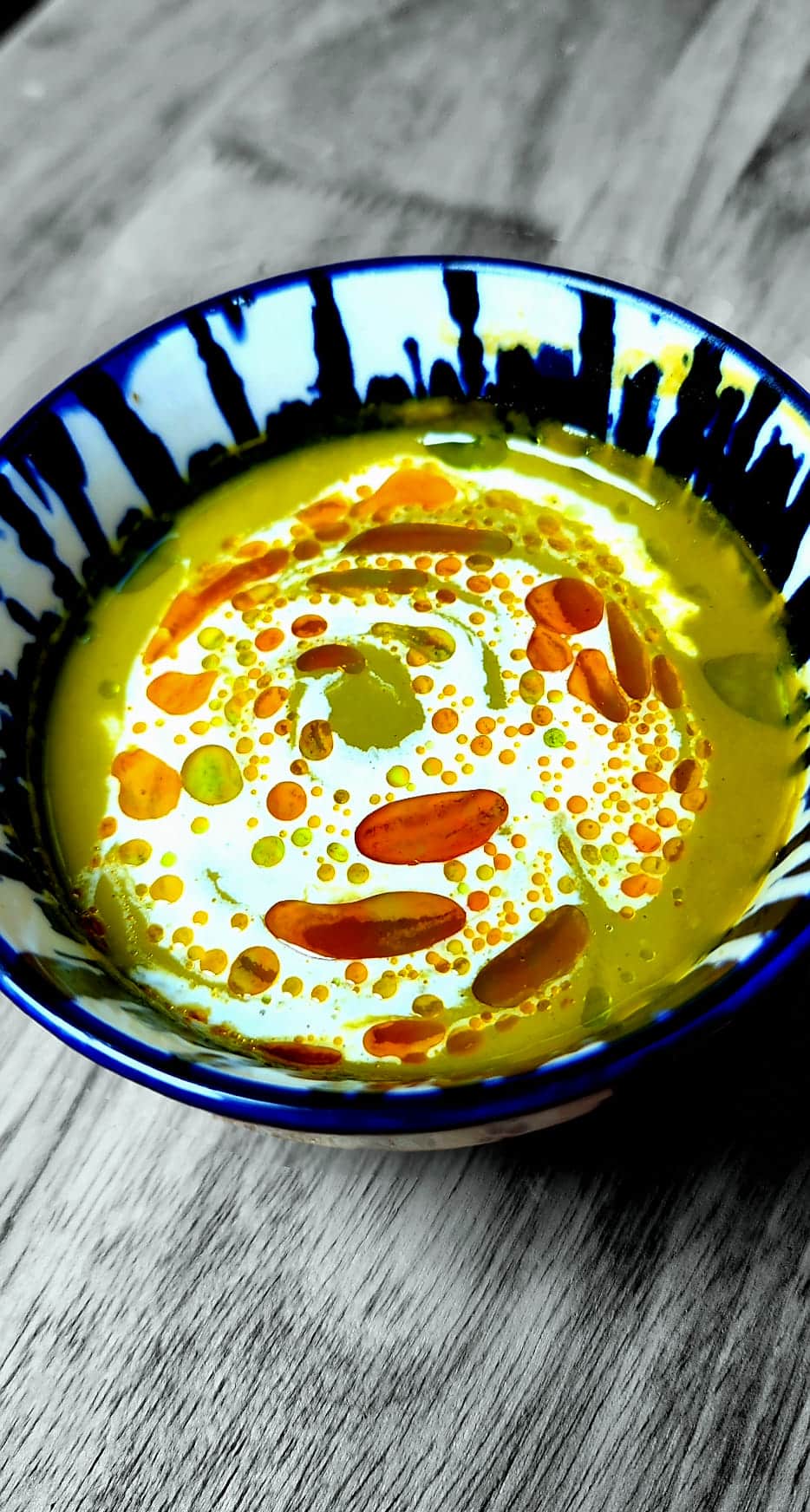 Instructions:
Roast the poblano peppers under the broiler or on a gas stove until the skin is charred and blistered. Place them in a bowl, cover with plastic wrap, and let them cool for about 10 minutes. Once cooled, peel off the skin and remove the seeds and stem.
In a large pot or Dutch oven, heat the olive oil over medium-high heat. Add the chopped onion and sauté for about 5 minutes, or until it's softened and translucent. Add the minced garlic and sauté for another minute.
Add the roasted poblano peppers, chicken or vegetable broth, cumin, and oregano to the pot. Bring the mixture to a boil, then reduce the heat and let it simmer for about 15-20 minutes, or until the peppers are very tender.
Remove the pot from the heat and use an immersion blender to puree the soup until it's smooth. (Alternatively, you can transfer the soup to a blender in batches and puree it that way.)
Return the pot to the heat and stir in the heavy cream. Cook the soup for a few more minutes until it's heated through. Season with salt and pepper to taste.
Serve the soup hot, topped with sour cream, shredded cheese, chopped cilantro, diced avocado, and/or tortilla strips, if desired. Enjoy!