Ingredients:
1 lb. Italian sausage
1 large onion, chopped
2 cloves of garlic, minced
4 cups chicken broth
2 cups water
1 large potato, peeled and sliced
1 cup heavy cream
1/4 cup grated Parmesan cheese
1/4 cup chopped fresh kale
Salt and pepper to taste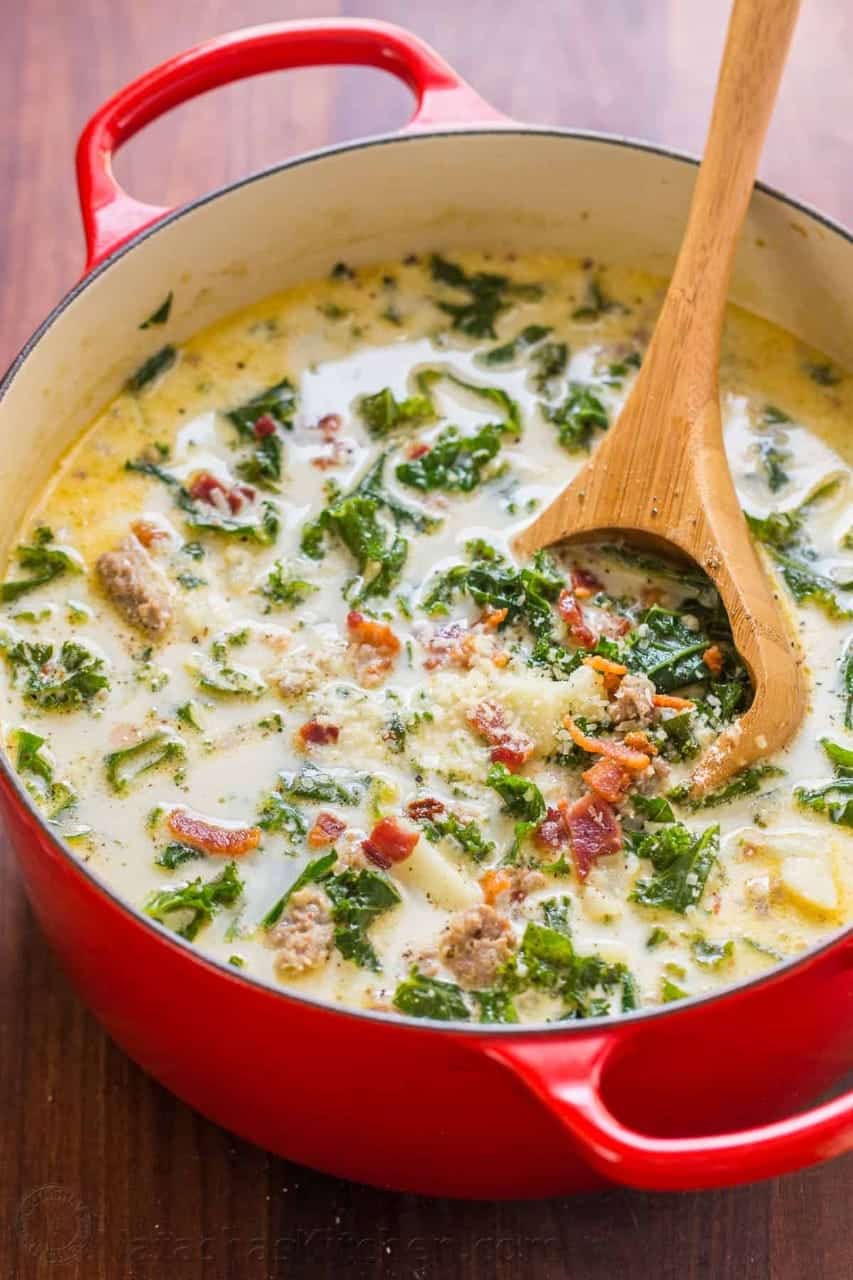 Instructions:
In a large pot or Dutch oven, cook the Italian sausage over medium-high heat until browned. Remove the sausage from the pot and set aside.
Add the onion and garlic to the pot and cook until softened, about 3 minutes.
Add the chicken broth, water, and sliced potato to the pot and bring to a boil. Reduce heat and simmer for 10-15 minutes, or until the potatoes are tender.
Stir in the heavy cream, grated Parmesan cheese, and chopped kale. Cook for an additional 5 minutes.
Add the cooked sausage back into the pot and season with salt and pepper to taste.
Serve hot and enjoy!
Optional: You can also add some bacon bits to the recipe for an extra flavor.