My Sausage and White Bean Soup with a LOW SODIUM option.
I have been asked for some low sodium soups. Here I use pork sausage but for a LOW sodium option use grilled chicken or leave it out and go all vegetarian by using low sodium vegetable stock.
You'll only need-
•extra virgin olive oil
•1-lb. Italian pork sausage removed from the casing or 1 lb grilled chicken breast
•1-cup chopped onion
•1/2-cup carrots cut into small pieces
•5-6 garlic cloves, sliced
•3-10 oz cans cannellini beans rinsed
•1-qt low sodium chicken broth or make your own with no salt added
•2-cups water
•1/4-cup Grated Pecorino Romano cheese. Low sodium leave out the cheese
•1-tsp pepper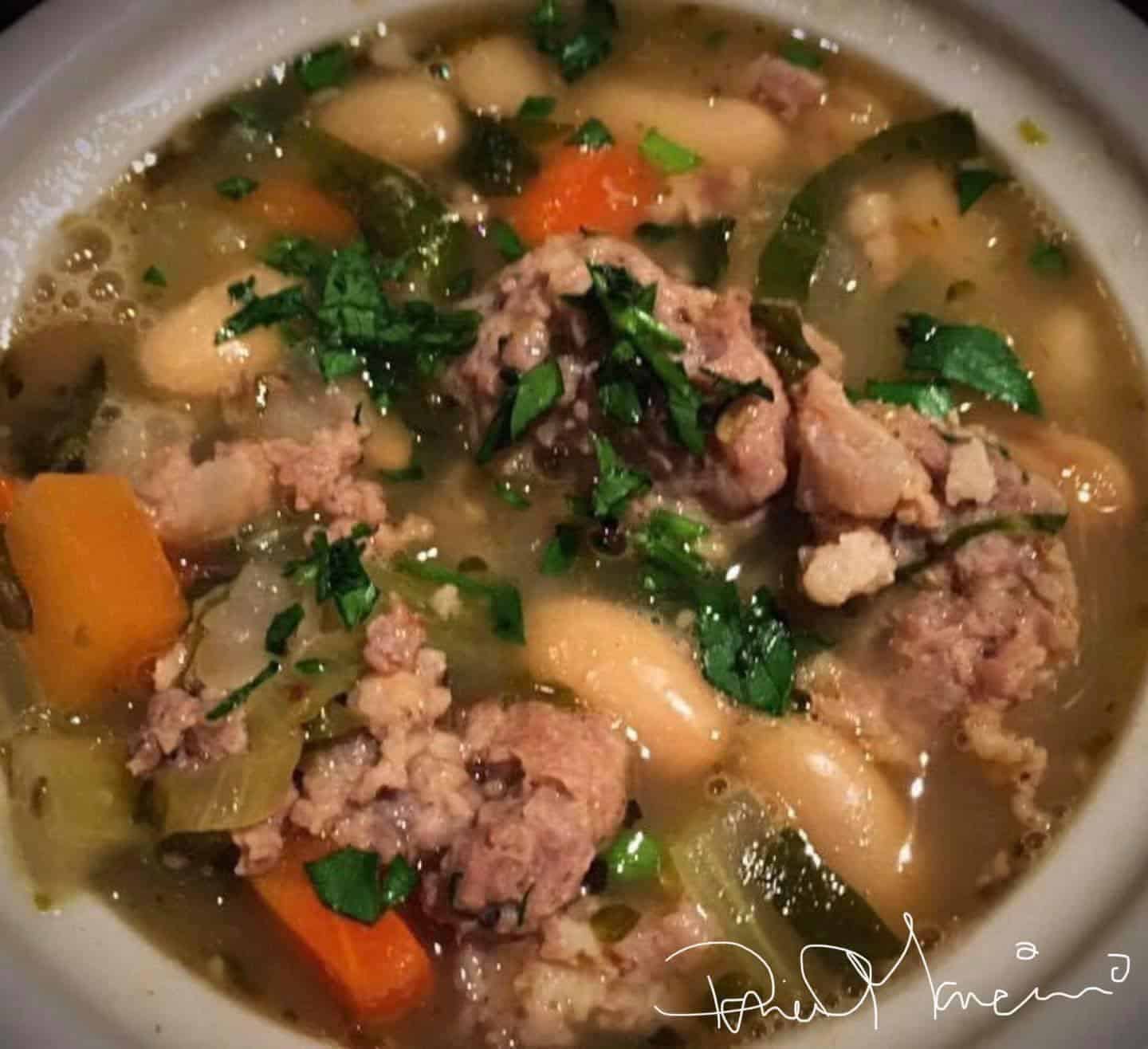 1-heat the 2-tbs oil in large pot over medium-high heat.
2-add the sausage and with a spoon break it into 1″ pieces and sauté till browned.
(If using chicken grill or bake it then chop it set aside)
3-add the onions, garlic, carrots, pepper and sauté for 5 minutes.
4-add broth and water bring to boil. Lower the heat to a simmer for 15 minutes.
5-add the beans, 2-tbs of olive oil continue to simmer for 15 minutes
(if using chicken add the cooked chicken back now)
6-remove from the heat let the soup rest for 5 minutes covered
7-stir in 1/4-cup of Romano cheese (low sodium don't add the cheese
Serve with a drizzle of extra virgin olive some fresh chopped parsley and crusty Italian bread.