Ingredients:
1 pound dried white beans, soaked overnight and drained
6 cups chicken or vegetable broth
1 large onion, chopped
3 cloves garlic, minced
2 carrots, chopped
2 celery stalks, chopped
1/2 teaspoon dried thyme
Salt and black pepper, to taste
1/2 cup orzo pasta
1 lemon, juiced and zested
2 tablespoons extra-virgin olive oil
2 tablespoons chopped fresh parsley (optional)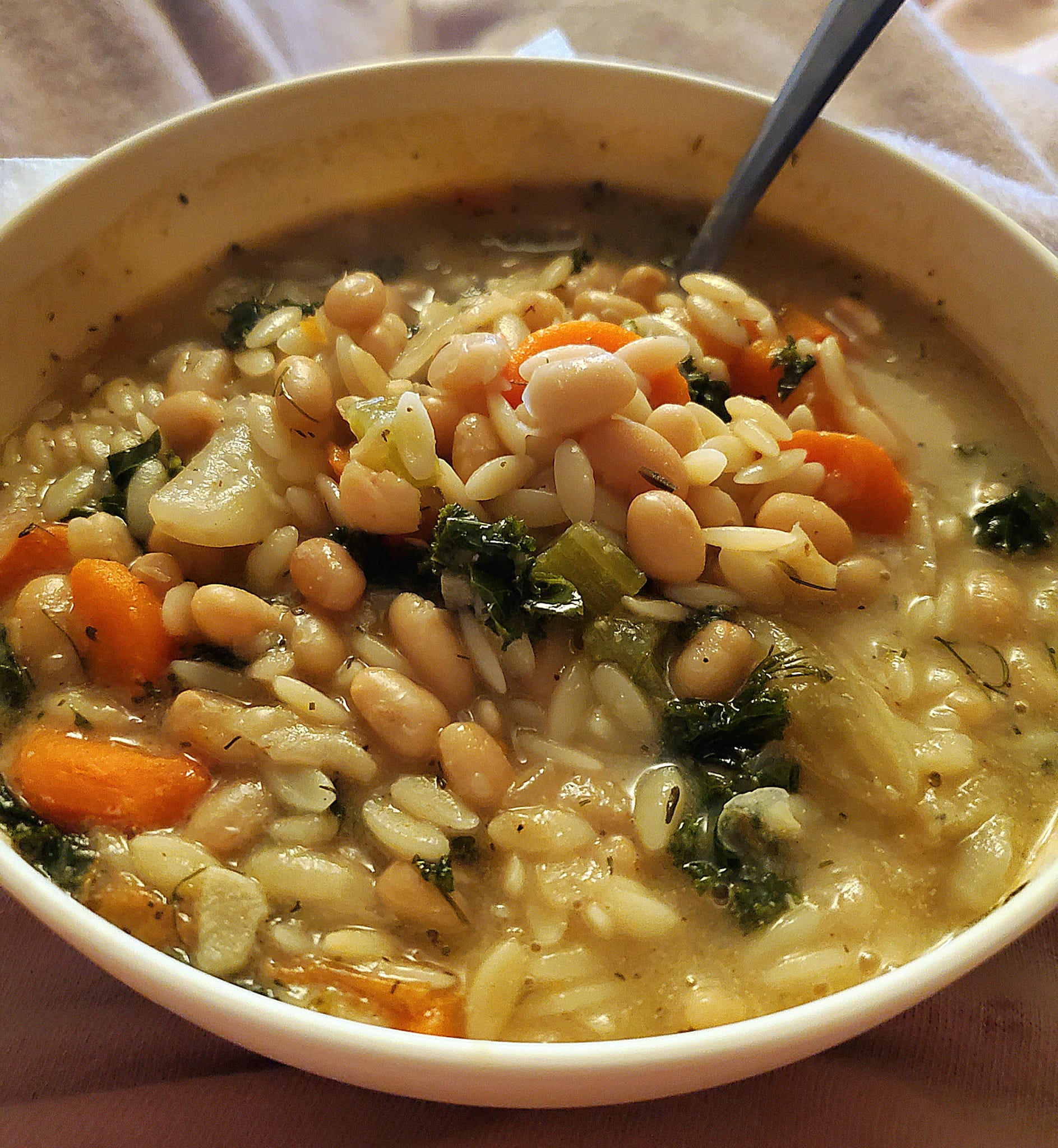 Instructions:
In a large pot, heat olive oil over medium heat. Add onion, garlic, carrots, and celery and cook until softened.
Add drained white beans, thyme, salt and pepper, and broth to the pot. Bring to a boil, then reduce heat and let the soup simmer for 30 minutes.
Add the orzo and cook for an additional 10-12 minutes, or until the pasta is al dente.
Stir in lemon juice and zest, then remove the soup from heat.
Serve hot, garnished with chopped parsley (optional). Enjoy!