Ingredients:
For the cake:
2 cups all-purpose flour
1 1/2 cups granulated sugar
2 teaspoons baking powder
1 teaspoon baking soda
1/2 teaspoon salt
2 teaspoons ground cinnamon
1/2 teaspoon ground ginger
1/4 teaspoon ground nutmeg
1/4 teaspoon ground cloves
1 1/4 cups unsweetened applesauce
1/2 cup vegetable oil
2 teaspoons vanilla extract
2 cups grated carrots
1/2 cup chopped walnuts (optional)
For the frosting:
8 oz vegan cream cheese, at room temperature
1/4 cup vegan butter, at room temperature
3 cups powdered sugar
1 teaspoon vanilla extract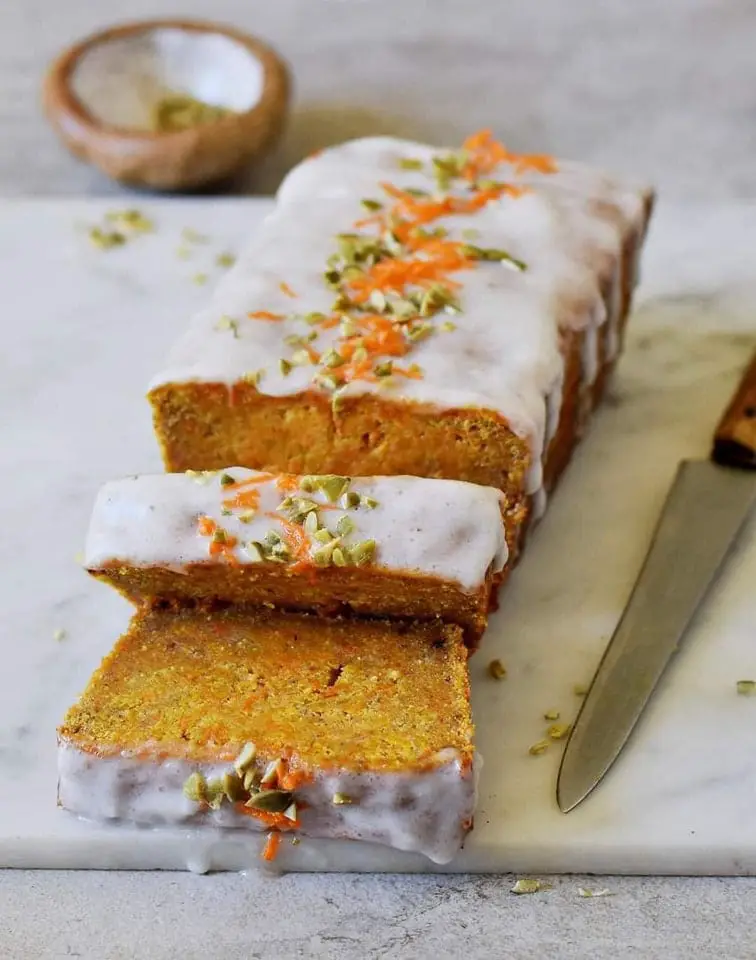 Instructions:
Preheat the oven to 350°F (175°C). Grease a 9-inch cake pan.
In a large bowl, whisk together the flour, sugar, baking powder, baking soda, salt, cinnamon, ginger, nutmeg, and cloves.
Add the applesauce, vegetable oil, and vanilla extract to the dry ingredients and stir until well combined.
Fold in the grated carrots and chopped walnuts (if using).
Pour the batter into the prepared cake pan and bake for 35-40 minutes, or until a toothpick inserted in the center comes out clean.
While the cake is baking, prepare the frosting. In a medium bowl, beat the vegan cream cheese and vegan butter until light and fluffy.
Add the powdered sugar and vanilla extract and beat until smooth.
Once the cake is done, let it cool completely before frosting. Spread the frosting evenly over the cake.
Slice and serve your delicious vegan carrot cake!