1 pound ground turkey
1 1/2 cups dry lentils – use the brown or green
1 cup each sliced celery, carrots, and onion
2 cups rough chopped cabbage
1 15 oz can tomato puree
1 cup pumpkin puree
6 cups stock – I used veggie
1 large sprig fresh thyme or 1 tsp dried thyme
2 bay leaves
2 bouillon cubes – I used beef
8 oz bag fresh spinach, roughly chopped
1 TBSP worchestershire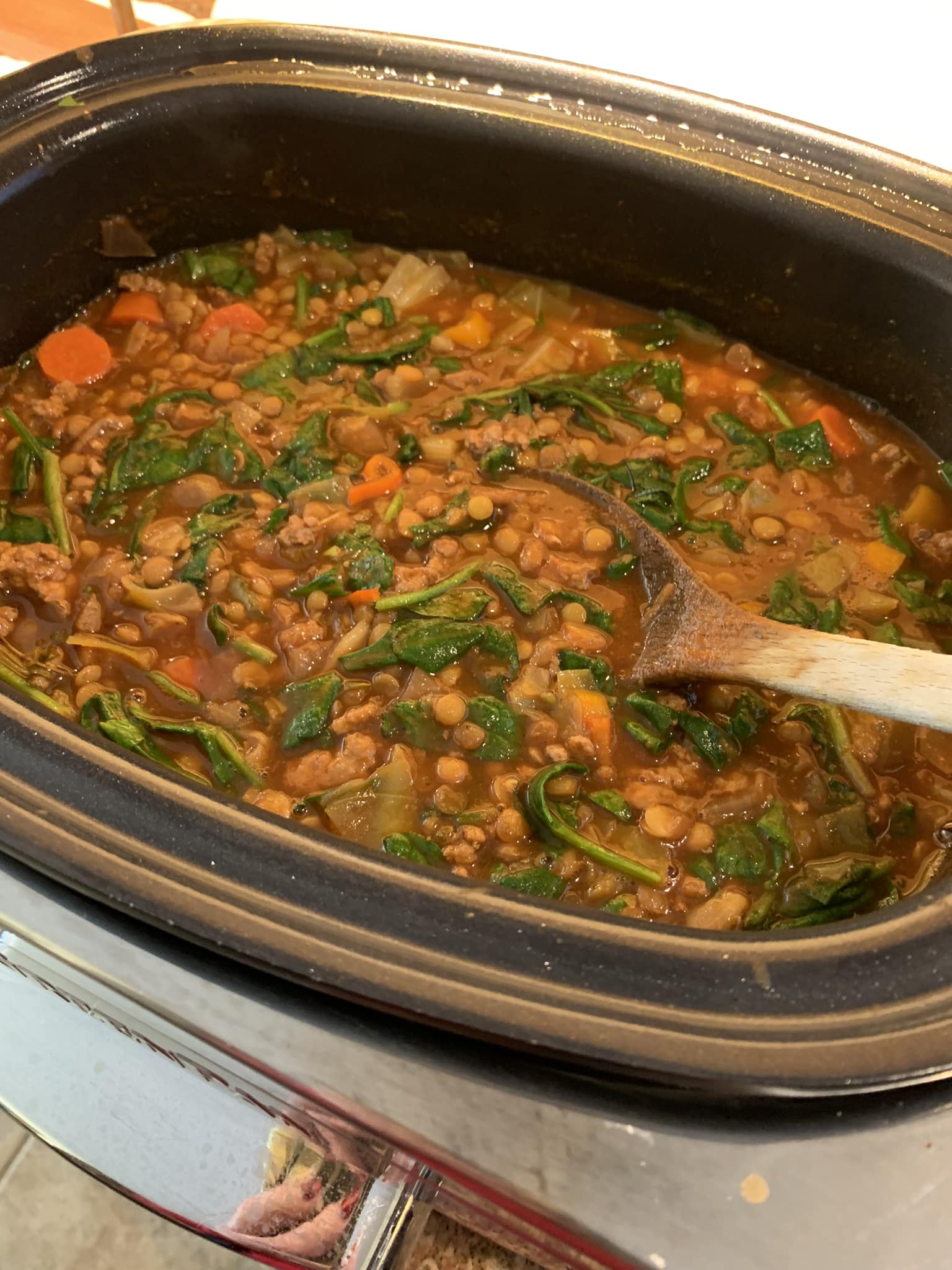 Brown turkey, and toss in the chopped fresh veggies. Put in everything else except the spinach. Cook on low if using a Slow Cooker – about 3 hours or until the veggies are done and the lentils are tender. Stir in spinach after you turn off the heat. It will wilt and blend in nicely.
Notes: I do not soak the lentils. I use whatever ground meat I have. I do like my lentils to be a little firmer and not mushy – as they will break down in freezing process. If you like you can sub in cubes of winter squash in place of the pumpkin. The pumpkin/squash seems to temper the bitterness of the tomatoes. You can use any tomato product you have on hand. Same goes for stock and bouillon cubes – use what you have. This makes about 4 quarts and freezes very well. So handy to have on hand for a fast meal.