Minestrone is a traditional Italian soup that typically includes a variety of vegetables and often includes beans and small pasta.
Ingredients:
2 tablespoons olive oil
1 onion, diced
2 carrots, diced
2 celery stalks, diced
2 cloves of garlic, minced
1 teaspoon dried oregano
2 cups diced tomatoes
4 cups vegetable or chicken broth
1 cup diced potatoes
1 cup green beans, cut into bite-size pieces
1 cup cooked cannellini or kidney beans
1 cup small pasta, such as elbow macaroni or ditalini
1/4 cup chopped fresh basil
Salt and pepper, to taste
Parmesan cheese, for serving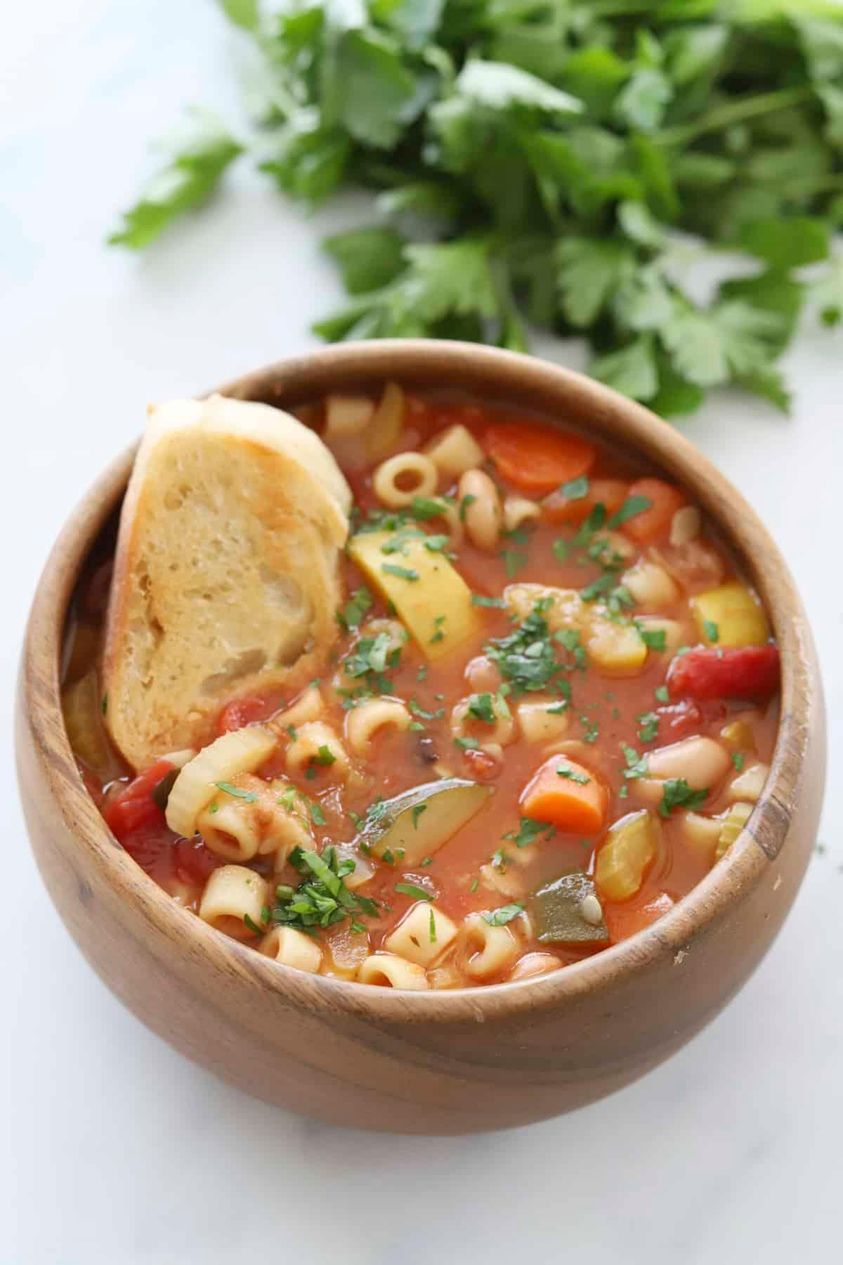 Directions:
In a large pot, heat the olive oil over medium heat. Add the onion, carrots, and celery, and sauté for about 5 minutes, or until the vegetables are tender.
Add the garlic and oregano, and sauté for 1 more minute.
Stir in the diced tomatoes, broth, potatoes, green beans, and beans. Bring the soup to a boil, then reduce the heat and let it simmer for about 20 minutes, or until the vegetables are tender.
Stir in the pasta, and cook for an additional 10 minutes, or until the pasta is al dente.
Stir in the basil, and season the soup with salt and pepper, to taste.
Serve the soup hot, with grated Parmesan cheese on top.
Note: You can also add other vegetables such as zucchini, spinach, corn, or kale. And you can use different types of beans or pasta as well.