Ingredients:
1 tablespoon olive oil
1 medium onion, diced
3 cloves garlic, minced
2 cans (28 ounces each) diced tomatoes
4 cups chicken or vegetable broth
1/2 cup heavy cream
1/4 cup chopped fresh basil
Salt and pepper, to taste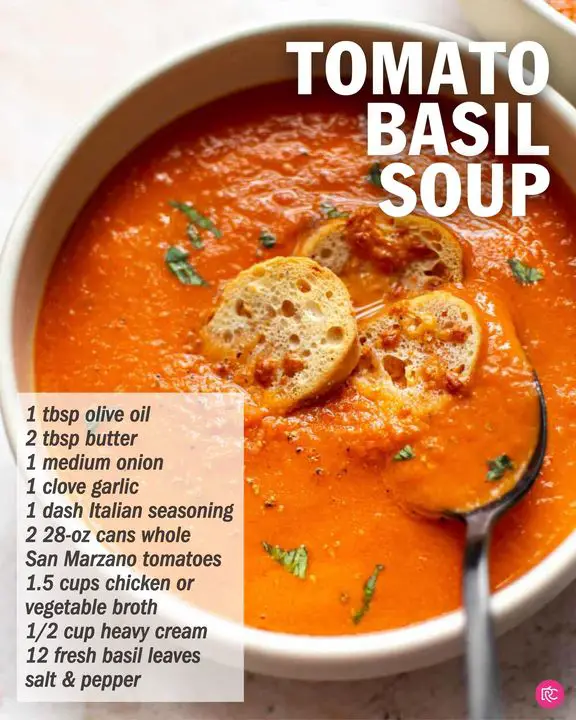 Instructions:
Heat the olive oil in a large pot over medium heat. Add the onion and garlic and cook until softened, about 5 minutes.
Add the diced tomatoes and broth. Bring the mixture to a simmer and let cook for about 15 minutes.
Use an immersion blender or transfer the soup to a blender and blend until smooth.
Stir in the cream and basil. Season with salt and pepper to taste.
Serve hot, garnished with additional basil if desired.