Ingredients:
1 can of coconut milk
2 cups of chicken or vegetable broth
2-3 stalks of lemongrass, bruised
4-5 kaffir lime leaves
2-3 bird's eye chili peppers, sliced
2 cloves of garlic, minced
1-inch piece of ginger, grated
1 tablespoon of fish sauce
1 tablespoon of brown sugar
2-3 mushrooms, sliced
1 cup of sliced chicken or tofu
1/4 cup of cilantro, chopped
Juice of half a lime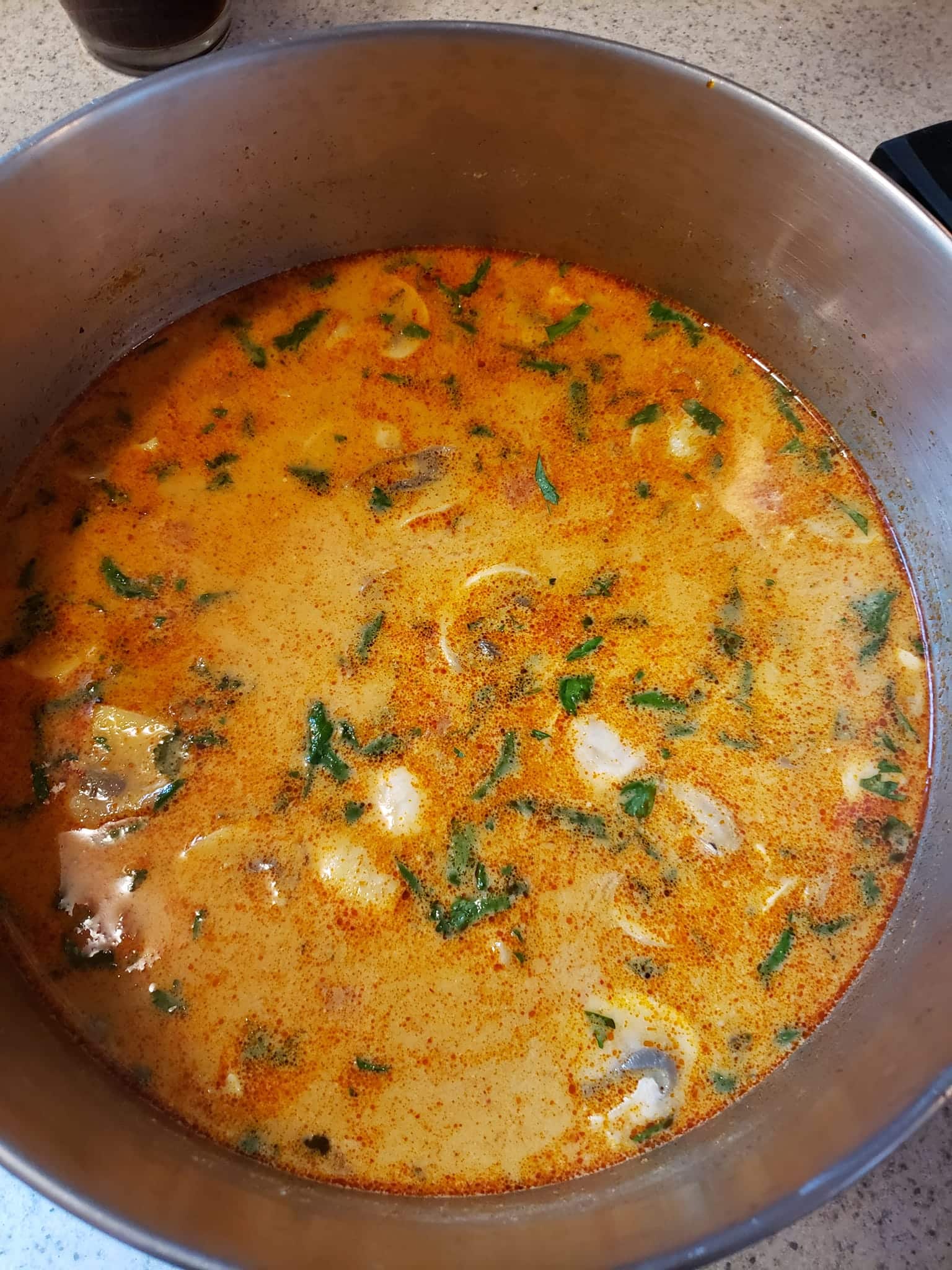 Instructions:
In a large pot, bring the coconut milk and broth to a simmer over medium heat.
Add the lemongrass, kaffir lime leaves, chili peppers, garlic, ginger, fish sauce, and brown sugar. Stir to combine.
Add the mushrooms and chicken or tofu, and continue to simmer for 5-7 minutes, or until the chicken is cooked through.
Remove the lemongrass stalks and kaffir lime leaves from the pot.
Taste and adjust seasoning if necessary.
Add the lime juice and stir well.
Ladle the tom kha into bowls and garnish with cilantro. Enjoy!
Note : You can also add vegetables of your choice such as bell pepper, baby corn, broccoli etc