Ingredients:
2 cups chicken broth
2 cups water
1/2 cup coconut milk
2 tbsp Thai red curry paste
1 tbsp fish sauce
1 tbsp sugar
1 pound fresh prawns, peeled and deveined
1 pound fresh crabmeat
1/4 cup fresh lime juice
1/4 cup chopped fresh cilantro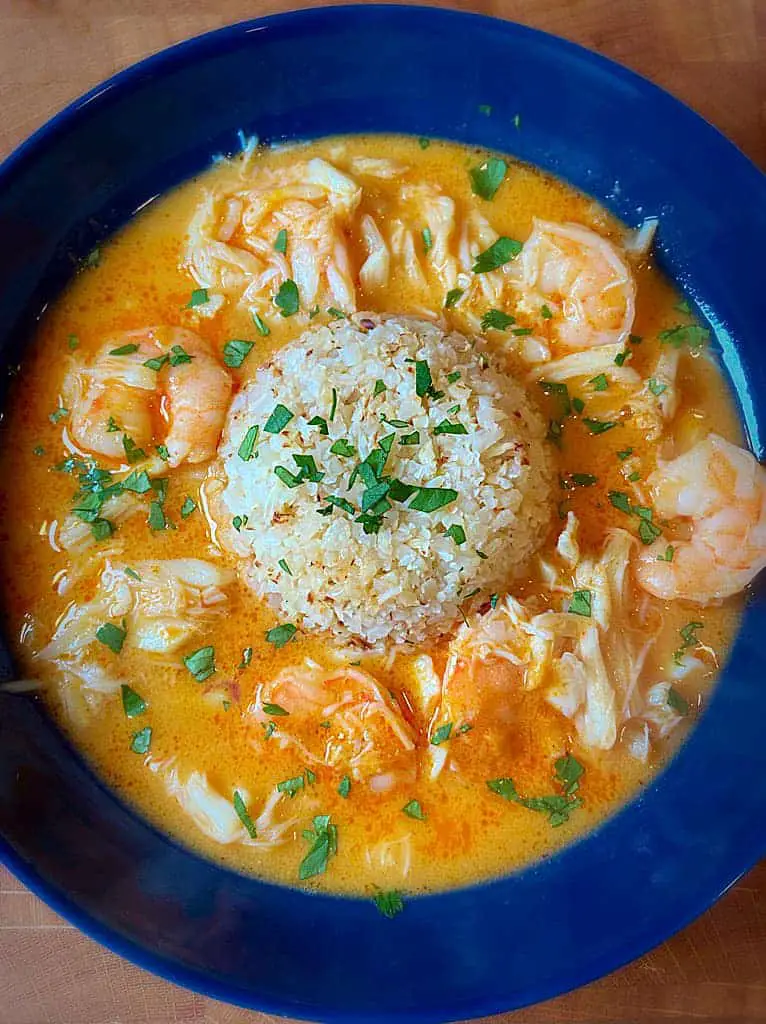 Instructions:
In a large pot, bring the chicken broth, water, coconut milk, red curry paste, fish sauce, and sugar to a boil over high heat.
Reduce the heat to medium-low and simmer for 10 minutes.
Add the prawns and crabmeat and cook until the seafood is just cooked through, about 3-5 minutes.
Remove the pot from heat and stir in the lime juice and cilantro.
Ladle the soup into bowls and serve hot.
Enjoy your Thai seafood soup!