Ingredients:
1 tablespoon olive oil
1 medium onion, sliced
2 cloves garlic, minced
1 medium carrot, peeled and sliced
2 cups chicken broth
1 cup water
1 teaspoon fish sauce
1/2 teaspoon brown sugar
1/4 teaspoon ground turmeric
1/4 teaspoon ground cumin
1/4 teaspoon ground coriander
1/4 teaspoon chili flakes (optional)
4 ounces rice noodles
1 cup sliced cooked chicken or tofu
1 cup bean sprouts
1/4 cup chopped fresh cilantro
2 tablespoons chopped fresh basil
1 lime, cut into wedges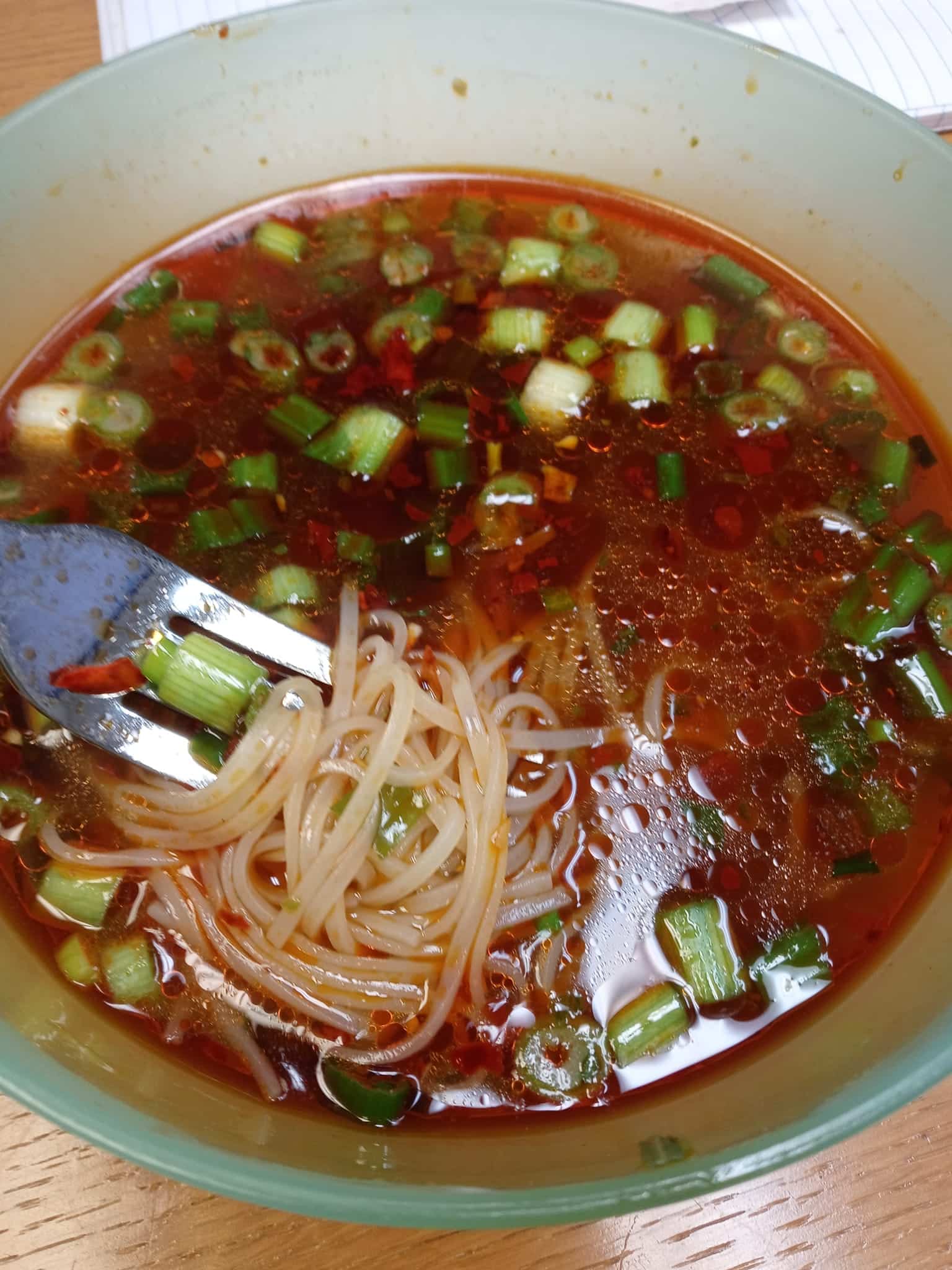 Instructions:
In a large pot or Dutch oven, heat the olive oil over medium heat. Add the onion, garlic, and carrot and cook until the vegetables are tender, about 5-7 minutes.
Add the chicken broth, water, fish sauce, brown sugar, turmeric, cumin, coriander, and chili flakes (if using) to the pot. Bring the mixture to a boil.
Add the rice noodles and cook until they are soft, about 5-7 minutes.
Stir in the sliced chicken or tofu and bean sprouts and simmer for an additional 2-3 minutes.
Garnish the soup with cilantro, basil, and lime wedges. Serve hot and enjoy!