Ingredients:
500g (17.64 oz) all-purpose flour
350g (12.34 oz) warm water
100g (3.53 oz) sourdough starter (fed and active)
10g (0.35 oz) salt
20g (0.71 oz) extra virgin olive oil, plus more for drizzling
Coarse sea salt, for topping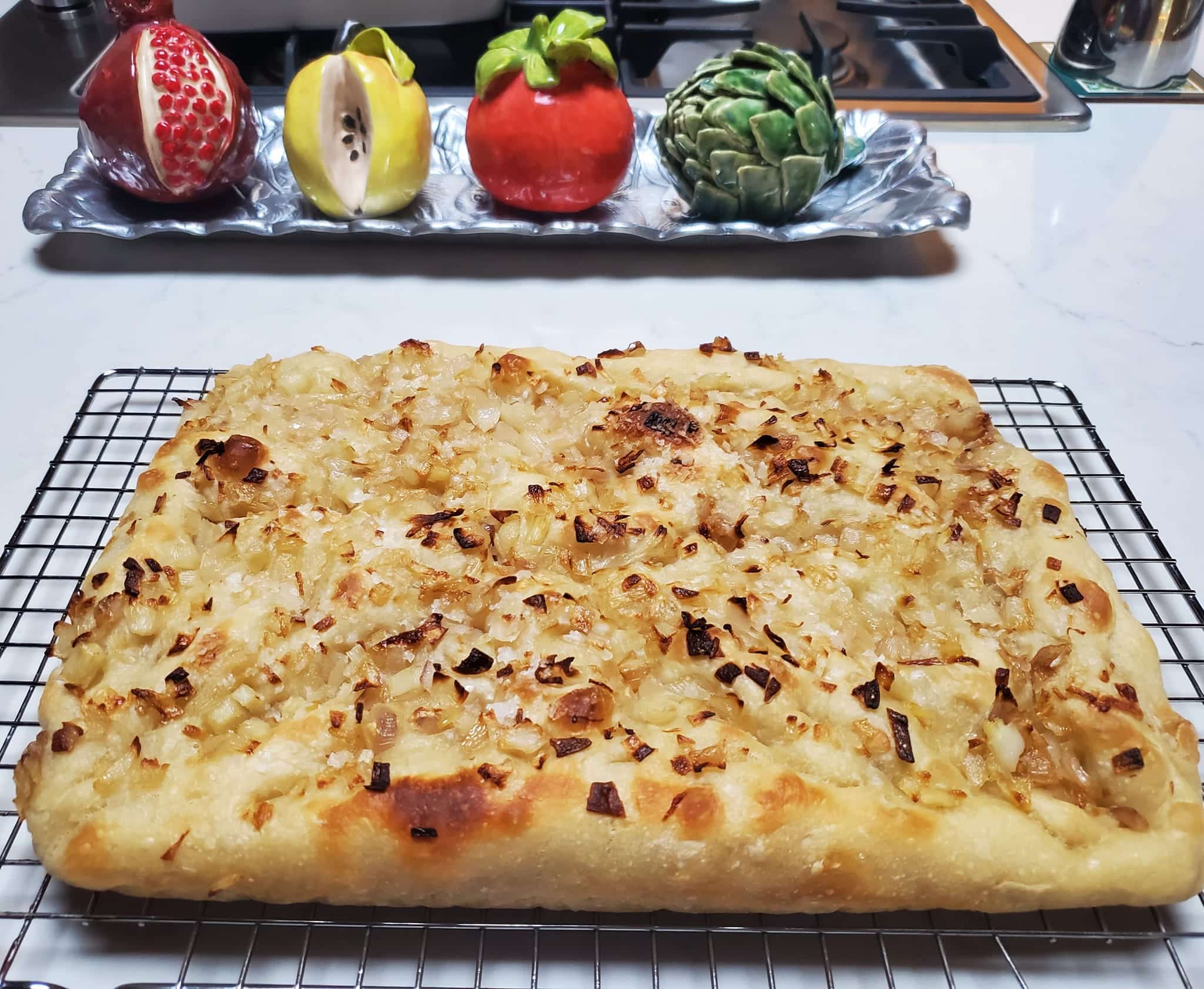 Instructions:
In a large bowl, mix together the flour, warm water, and sourdough starter until a shaggy dough forms.
Cover the bowl with plastic wrap and let it rest for about 30 minutes.
Sprinkle the salt over the dough and then pour in the olive oil. Using your hands, knead the dough in the bowl until the salt and oil are evenly distributed, about 2-3 minutes.
Place the dough back in the bowl, cover it with plastic wrap, and let it ferment at room temperature for 4-8 hours, or until doubled in size.
Grease a 9×13 inch baking pan with olive oil and pour in the fermented dough. Use your fingers to stretch and press the dough evenly into the pan. Cover it with a kitchen towel and let it rise for another hour.
Preheat the oven to 450°F (230°C). When the oven is hot, use your fingers to make dimples all over the surface of the dough. Drizzle with olive oil and sprinkle with coarse sea salt.
Bake the focaccia in the preheated oven for 20-25 minutes, or until the surface is golden brown and the bread sounds hollow when tapped.
Remove from the oven and let it cool on a wire rack for 10 minutes before slicing and serving.