Ingredients:
1 cup (240g) sourdough starter, active and bubbly
3 cups (420g) all-purpose flour
1 1/2 tsp (9g) salt
1 1/2 cups (360ml) lukewarm water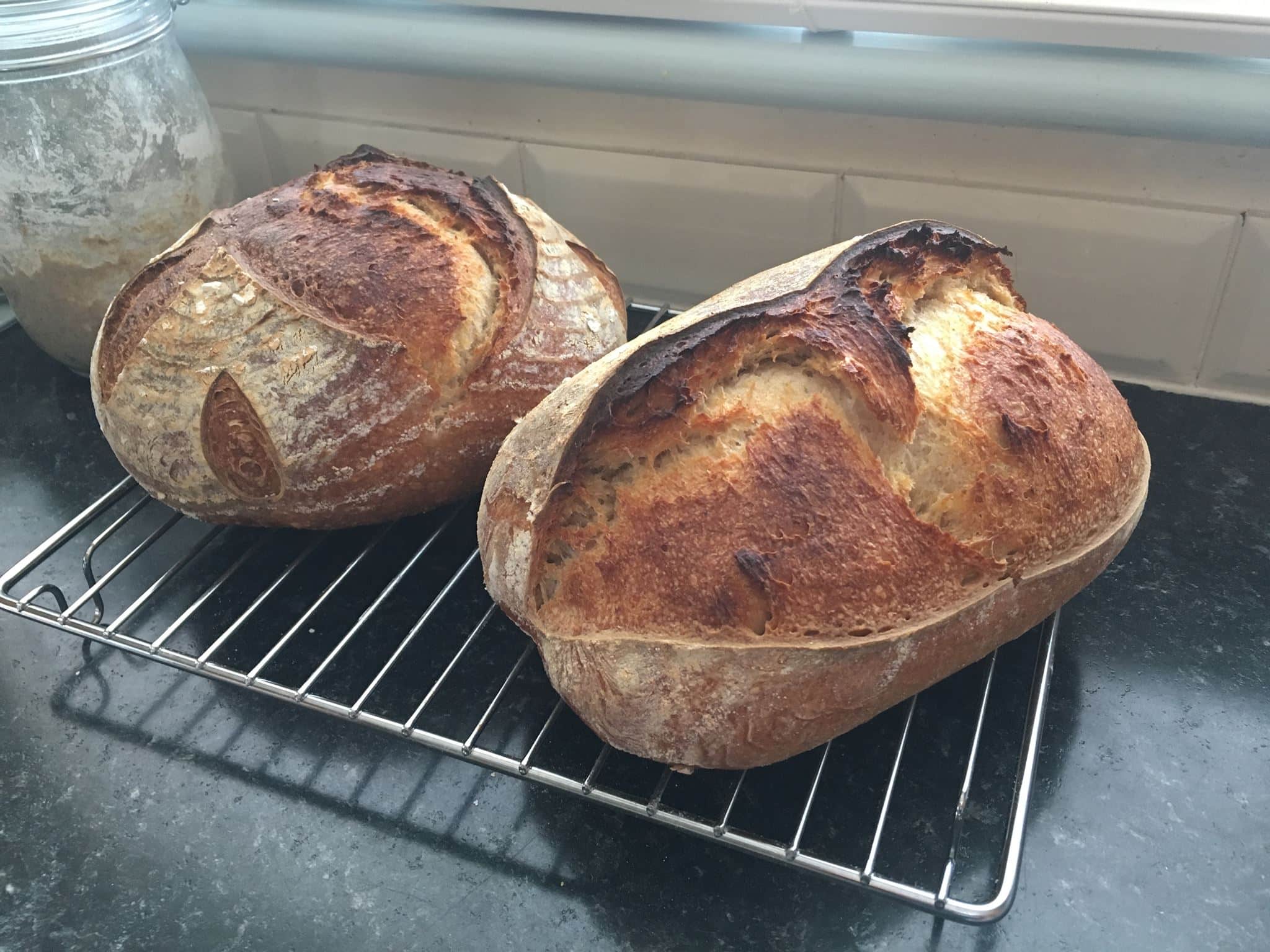 Instructions:
In a large mixing bowl, combine the flour and salt.
Add the sourdough starter and water to the bowl and mix until a shaggy dough forms.
Knead the dough for 5-10 minutes by hand or with a stand mixer fitted with a dough hook.
Cover the dough and let it rest for 30 minutes.
Preheat your oven to 450 degrees F (230 degrees C) and place a Dutch oven or heavy pot with a lid in the oven to heat up.
After 30 minutes, shape the dough into a round ball and let it rest on a floured surface for 15-20 minutes.
Carefully remove the preheated Dutch oven or pot from the oven and place the dough inside.
Place the lid on the pot and return it to the oven.
Bake for 30 minutes with the lid on, then remove the lid and bake for an additional 15-20 minutes, or until the bread is golden brown and crusty.
Carefully remove the bread from the pot and let it cool completely before slicing and serving.
Note: Sourdough bread takes time and patience to make. The fermentation process can take anywhere from 12 to 24 hours, depending on the temperature and humidity in your kitchen. You can also adjust the recipe to your liking, the recipe is just a rough guide.