Ingredients:
2 lbs beef stew meat, cut into 1-inch cubes
2 medium onions, chopped
3 cloves garlic, minced
3 large carrots, sliced
2 large potatoes, peeled and chopped
1 cup chopped celery
1 cup beef broth
1 cup red wine
2 tbsp tomato paste
2 tsp dried thyme
1 tsp dried rosemary
Salt and black pepper to taste
2 tbsp cornstarch
2 tbsp cold water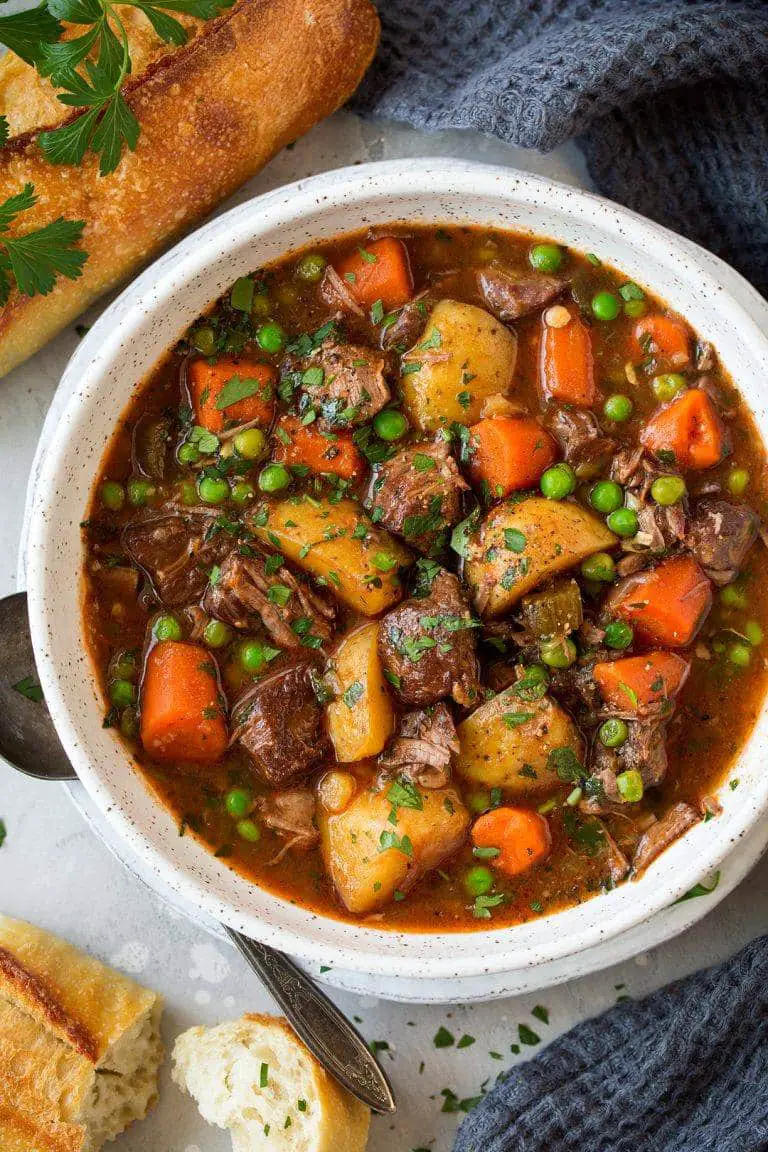 Instructions:
In a slow cooker, mix together the beef, onions, garlic, carrots, potatoes, and celery.
In a separate bowl, whisk together the broth, wine, tomato paste, thyme, rosemary, salt, and pepper. Pour this mixture over the beef and vegetables in the slow cooker.
Cook on low for 8-10 hours or on high for 4-5 hours, or until the beef is tender.
In a small bowl, mix together the cornstarch and water. Stir this mixture into the slow cooker and cook for an additional 15 minutes, or until the sauce has thickened.
Serve the beef stew hot, garnished with chopped parsley if desired.