Ingredients:
1 tablespoon butter
1 onion, diced
2 cloves garlic, minced
1/4 cup all-purpose flour
2 cups chicken broth
2 cups milk
1 cup corn kernels (fresh or frozen)
1 pound shrimp, peeled and deveined
Salt and pepper, to taste
Fresh parsley or chives, for garnish (optional)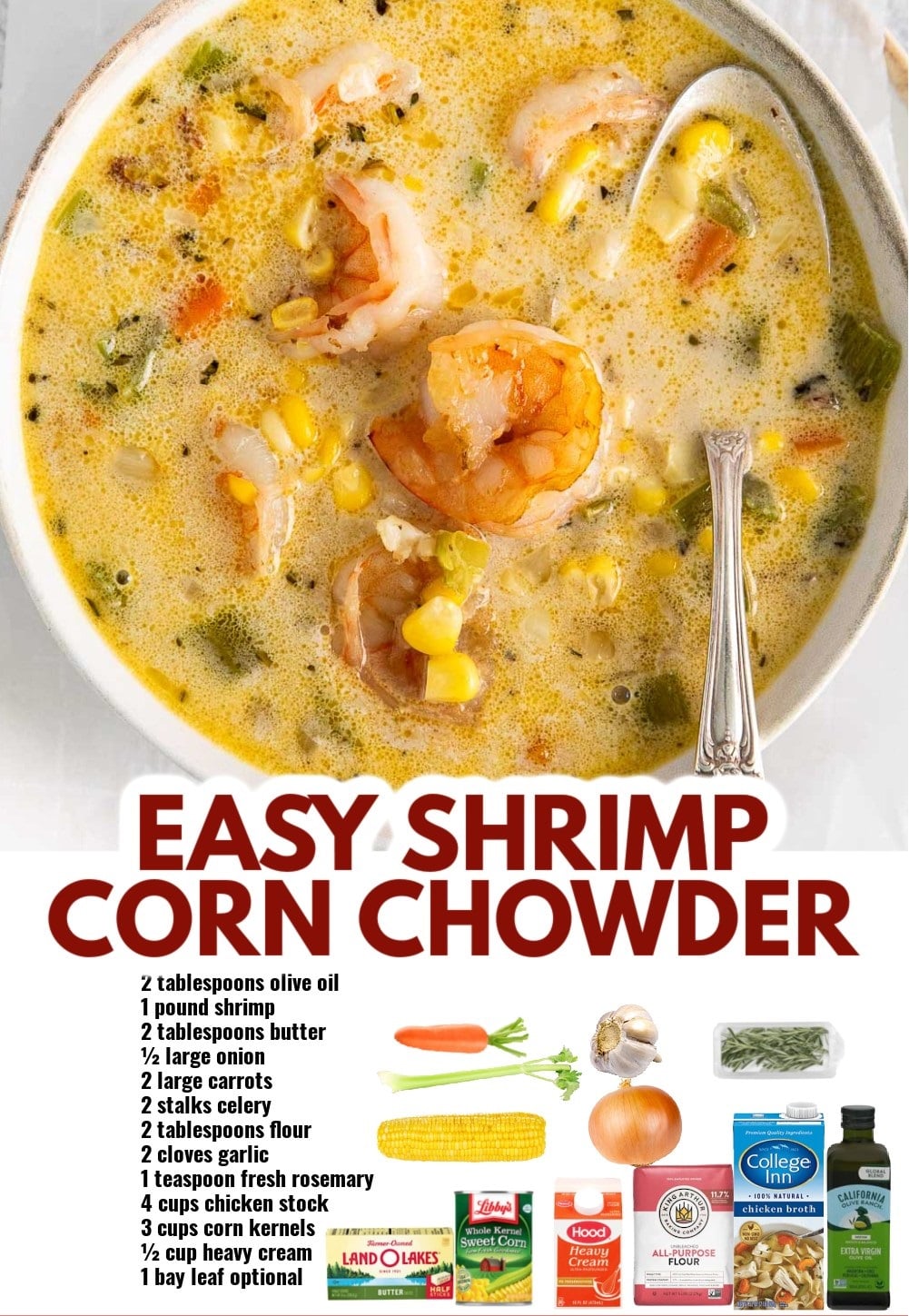 Instructions:
Melt the butter in a large pot over medium heat. Add the onion and garlic and cook until softened, about 5 minutes.
Stir in the flour and cook for 1-2 minutes, until the mixture is bubbly and starting to turn golden brown.
Gradually stir in the chicken broth and milk, whisking constantly to prevent lumps from forming.
Bring the mixture to a simmer and let cook for about 5 minutes, or until it starts to thicken.
Stir in the corn kernels and shrimp. Season with salt and pepper to taste.
Cook until the shrimp are pink and cooked through, about 5-7 minutes.
Serve hot, garnished with fresh parsley or chives if desired.