Ingredients:
1 lb Italian sausage
1 onion, diced
3 cloves of garlic, minced
4 cups chicken broth
2 cups water
1 can diced tomatoes
1 tsp dried basil
1 tsp dried oregano
Salt and pepper, to taste
9 oz package of cheese tortellini
1 cup heavy cream
Freshly grated Parmesan cheese, for serving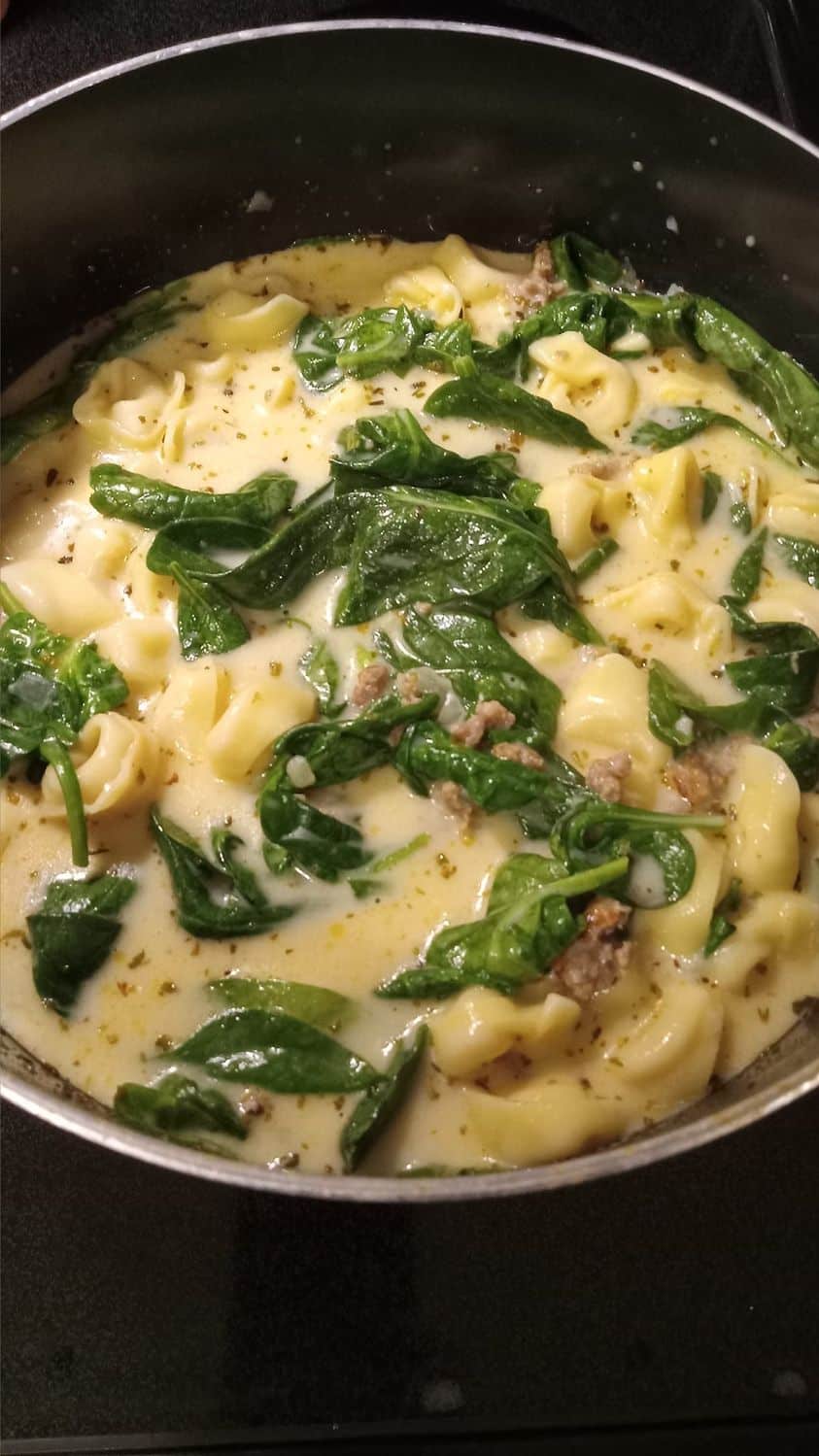 Instructions:
In a large pot or Dutch oven, cook the sausage over medium heat until browned. Remove the sausage from the pot and set it aside.
In the same pot, add the diced onion and minced garlic. Cook until softened, about 5 minutes.
Add the chicken broth, water, diced tomatoes, basil, oregano, salt, and pepper to the pot. Bring the soup to a simmer.
Add the cooked sausage back to the pot and add the cheese tortellini. Cook for an additional 5-7 minutes, or until the tortellini is cooked through.
Stir in the heavy cream and heat through.
Serve the soup hot, garnished with freshly grated Parmesan cheese.