4 Russet potatoes cut into bite sized pieces
• 2 large carrots cut into bite sized pieces
• 4 celery stalks chopped into small pieces
• Sauerkraut….I used a large jar. It was finely chopped. Approximately 4 cups.
• 2 Johnsonville Beef Kebolsa sausages cut to bite sized pieces
• 6 cups of chicken broth.
• 1 stick of salted butter
• 1 TBS Onion salt (You could add chopped onion. I am weird…like the flavor but not the texture.)
• 1 TBS Thyme
• 2 TBS Brown sugar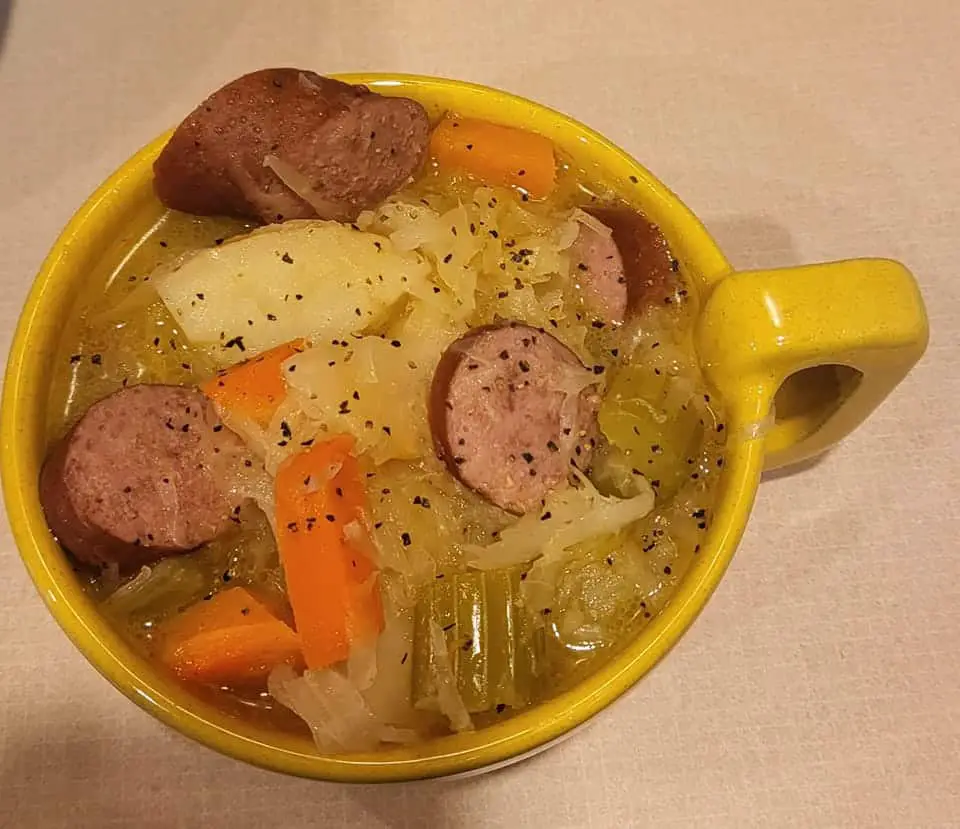 I put all of the veggies in my soup pot and sautéed with butter and seasonings.
Added broth.
Added Sauerkraut..I didn't drain it.
Cooked on high for 15 minutes until it came to a boil.
Add the sausage
Turned down to low for 1 hour.
I sprinkled some smoked black pepper.
Yum!