Here is a recipe for rustic Italian crusty bread:



Ingredients:
2 cups warm water
1 tablespoon active dry yeast
1 tablespoon honey
4 cups bread flour
2 teaspoons salt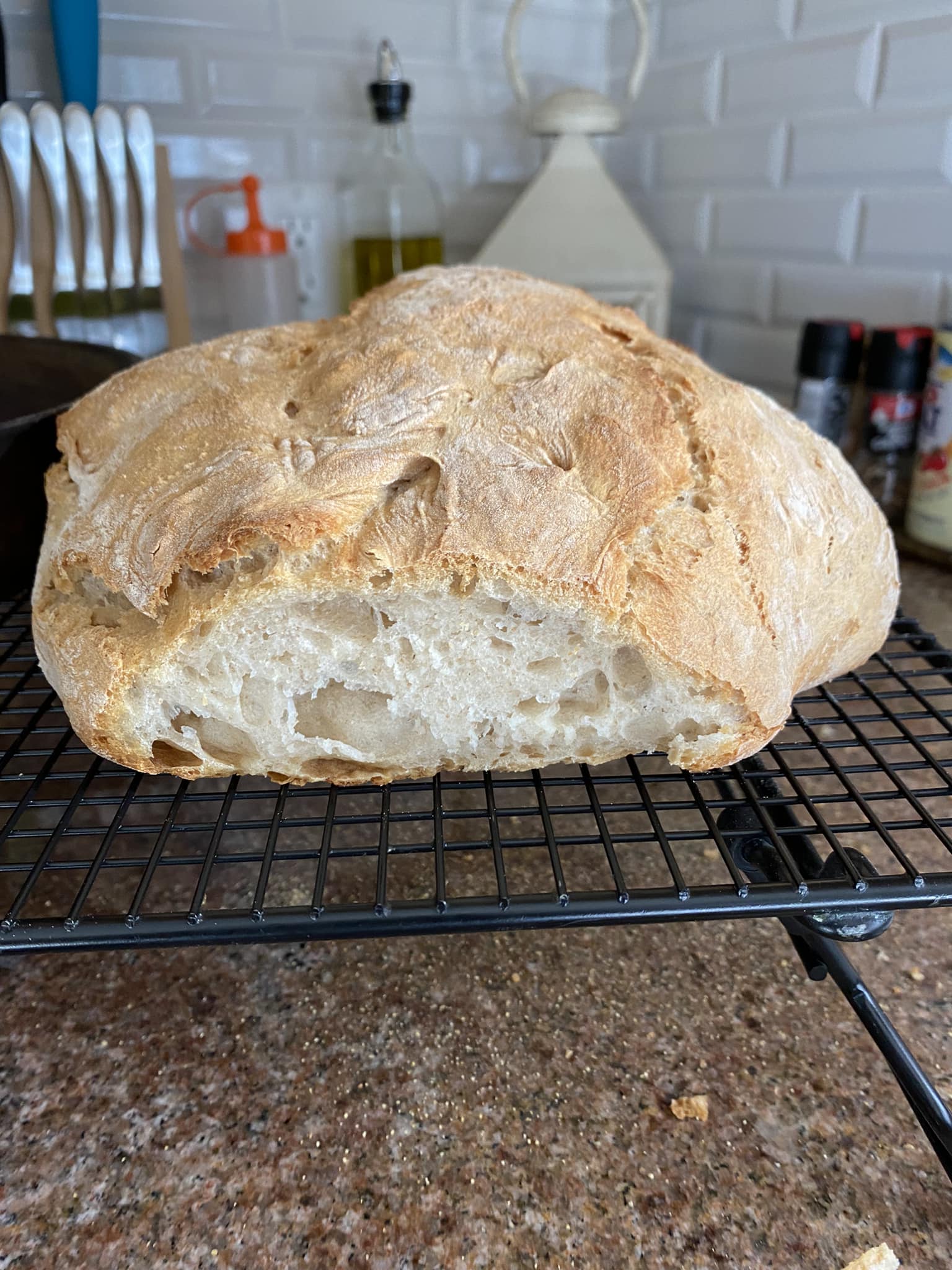 Instructions:
In a small bowl, combine the warm water, yeast, and honey. Let the mixture sit for about 10 minutes, or until the yeast is activated and foamy.
In a large mixing bowl, combine the bread flour and salt. Add the yeast mixture to the bowl and mix until a rough dough forms.
Turn the dough out onto a floured surface and knead for about 10 minutes, or until the dough is smooth and elastic.
Place the dough in a large, greased bowl and cover with a damp cloth. Let the dough rise in a warm place for about 1 hour, or until it has doubled in size.
Preheat the oven to 450°F (230°C).
Punch down the dough and shape it into a round loaf. Place the loaf on a baking sheet lined with parchment paper.
Use a sharp knife to make a few shallow slashes across the top of the loaf.
Bake the bread for about 30 minutes, or until it is golden brown and crusty.
Remove the bread from the oven and let it cool on a wire rack before slicing and serving. Enjoy!