Ingredients:
3 cups all-purpose flour
1 tablespoon granulated sugar
1 1/2 teaspoons salt
1 tablespoon active dry yeast
1/4 cup olive oil
1/4 cup grated Parmesan cheese
1/4 cup chopped fresh parsley
2 cloves of garlic, minced
1 cup warm water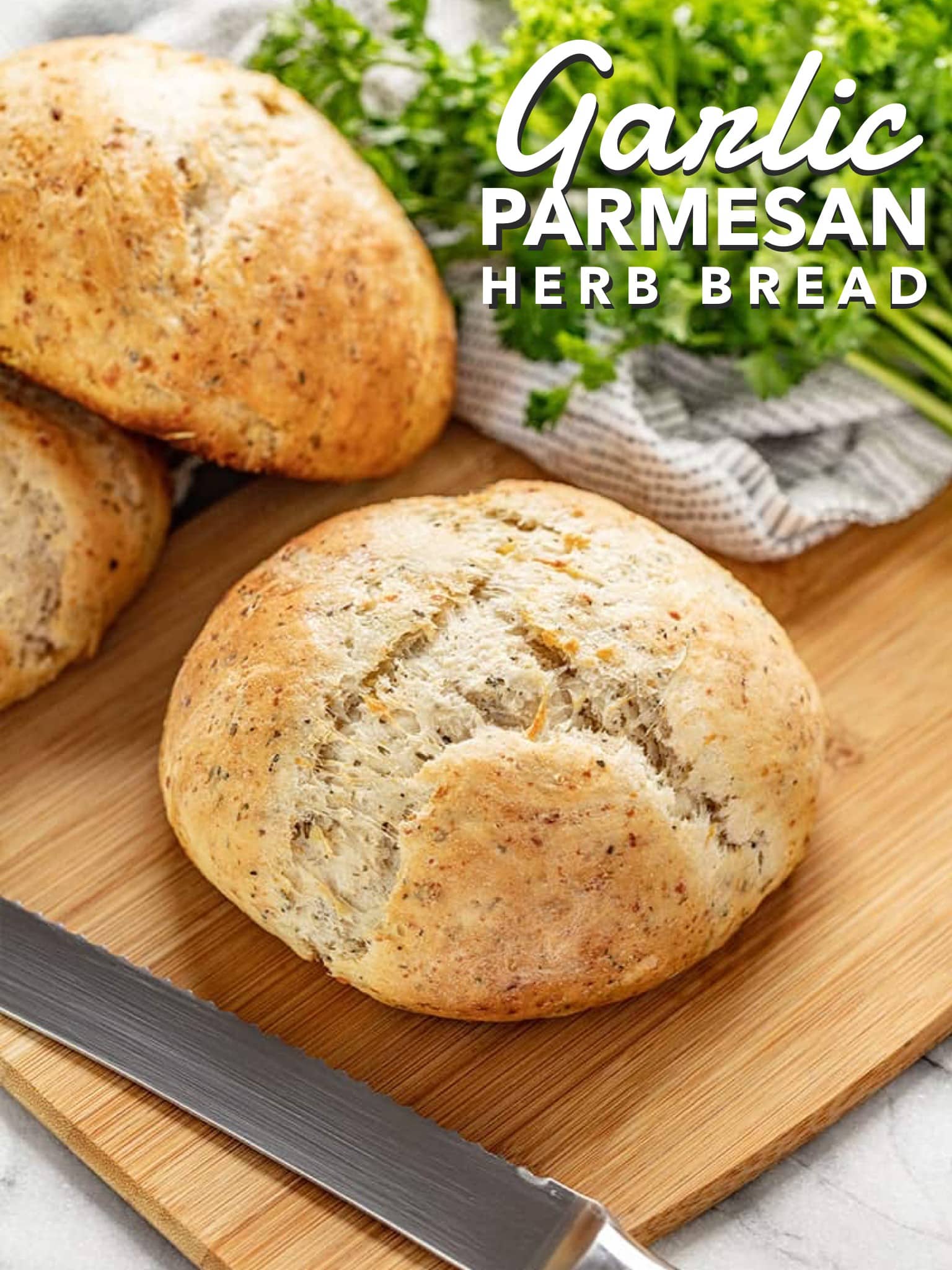 Instructions:
In a large mixing bowl, combine the flour, sugar, salt, and yeast.
In a separate bowl, mix together the olive oil, Parmesan cheese, parsley, and garlic.
Slowly add the wet ingredients and warm water to the dry ingredients and mix until a dough forms.
Knead the dough for about 5-7 minutes until it becomes smooth and elastic.
Place the dough in a greased bowl and cover it with a towel. Let it rise in a warm place for about 1 hour or until doubled in size.
Preheat the oven to 375 degrees F.
Shape the dough into a loaf and place it on a greased baking sheet.
Bake for 25-30 minutes or until golden brown.
Remove from the oven and let it cool for a few minutes before slicing and serving.
Enjoy your delicious Garlic Parmesan Herb Bread!