*Ingredients
°1/4 c vegetable oil
°1 1/4 pounds of stew beef, cut into 1 –
°Inch Cutting
°6 garlic lobes, chop
°8 cups beef broth or canned beef broth
°2 tbsp tomato paste
°1 tbsp sugar
°1 tbsp thyme dried
°1 tbsp Worcestershire sauce
°2 laurel leaves
°2 tbsp (1/4 stick) butter
°3 pounds peeled and chopped potatoes
°To cut 1/2 inch (about 7 cups)
°1 large chopped onion
°2 cups 1/2 inch peeled islands
°2 tsp fresh parsley, chopped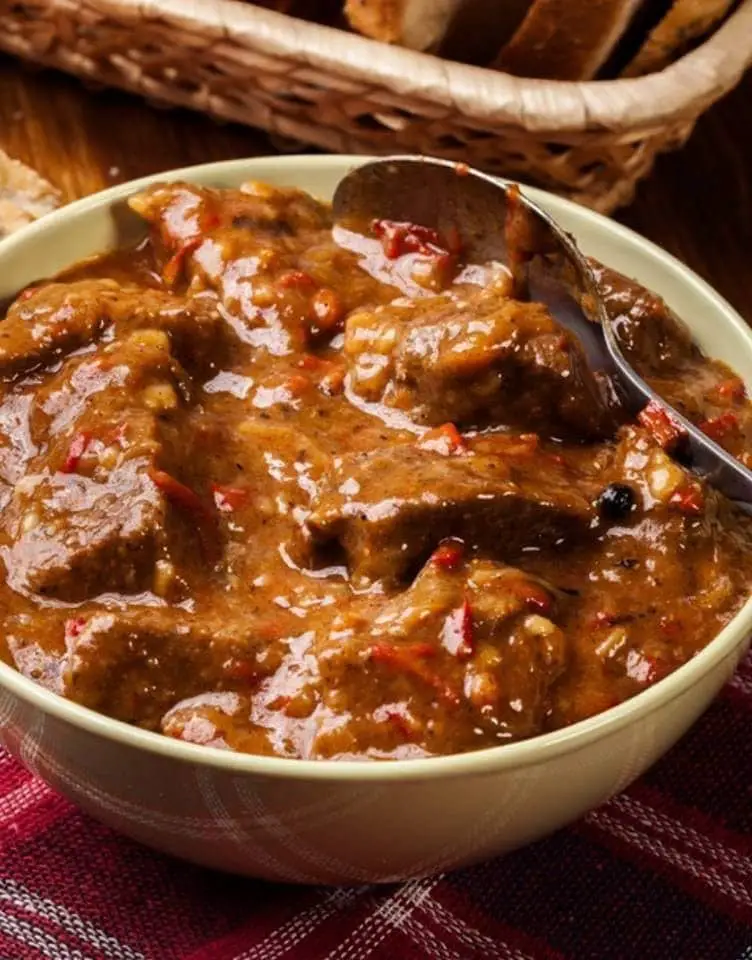 * Methods
Heat the oil in a huge heavy saucepan on medium to high density. Add the meat and fry until brown on all sides, about 5 minutes. Add garlic and fry 1 moment. Add meat broth, tomato gum, sugar, thyme, Worcestershire sauce and entrance leaves.
Mix for uniformity. Carry the mixture into a bubble. Reduce intensity to medium-low, then at this point, cover and bake for 60 minutes, mixing every now and then.
At this time, we smooth in one more bulky bowl over medium density. Add potatoes, onions and carrots. Fry the vegetables until cool, about 20 minutes. Add vegetables to meat stew. Reveal the soup until the vegetables and hamburgers are exceptionally sensitive, about 40 minutes.
Get rid of straight leaves. Inclined container and a spoonful of fat. (can be ready for 2 days to come. A little cool. Detect the fridge until cool, then cover and cool. Bring to soup before serving.) Transfer the soup to the serving bowl. Sprinkle with parsley and serve.
Enjoy !!