Ingredients:
1 cup quinoa, cooked and cooled
1 cup sourdough starter (active and bubbly)
1 1/2 cups all-purpose flour
1 teaspoon salt
1/4 teaspoon instant yeast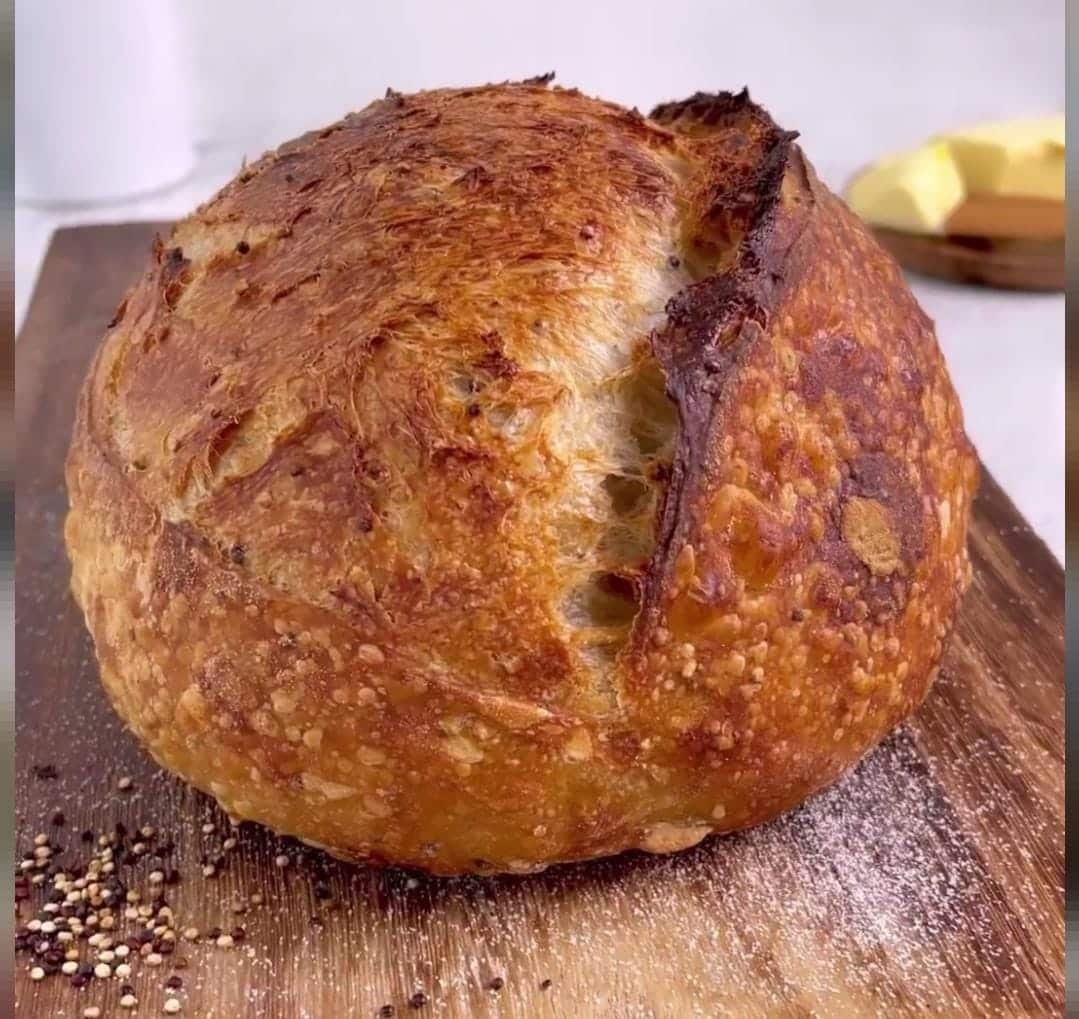 Instructions:
In a mixing bowl, combine the cooked quinoa, sourdough starter, flour, salt, and instant yeast. Mix until the dough comes together.
Knead the dough for about 10 minutes, until it becomes smooth and elastic.
Cover the dough and let it rise at room temperature for 6-8 hours, or until it has doubled in size.
Preheat your oven to 450°F (230°C) and place a baking tray or Dutch oven in the oven to heat up.
Once the dough has risen, carefully remove the preheated tray or Dutch oven from the oven and gently transfer the dough to it.
Bake the bread for 30-35 minutes, or until the crust is golden brown and the bread sounds hollow when tapped on the bottom.
Allow the bread to cool completely before slicing and serving.
Note: you can also add some seeds or herbs to the dough before baking for more flavor.