Here's a recipe for pinto bean chili that serves 6-8 people:
Ingredients:
2 cups dried pinto beans
6 cups water
1 onion, diced
3 cloves garlic, minced
2 tablespoons olive oil
2 cups tomato sauce
1 (14.5 ounce) can diced tomatoes
1 teaspoon ground cumin
1 teaspoon chili powder
1/2 teaspoon paprika
salt and pepper, to taste
shredded cheddar cheese, for serving (optional)
sour cream, for serving (optional)
chopped fresh cilantro, for serving (optional)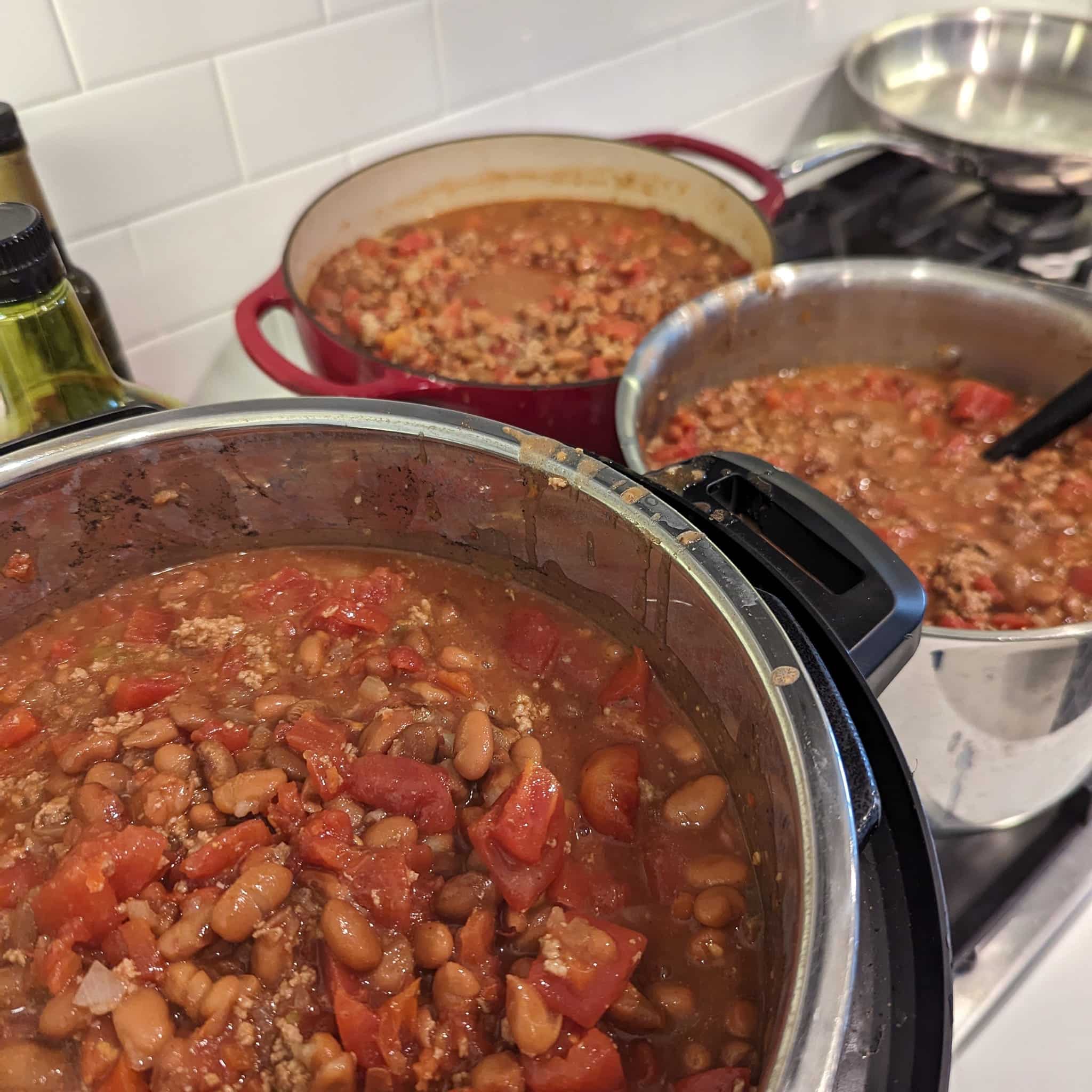 Instructions:
Rinse the pinto beans and pick out any stones or debris. Place the beans in a large pot and add the water. Bring to a boil, then reduce the heat to low and simmer for 1 1/2 hours, or until the beans are tender.
In a separate pan, heat the olive oil over medium heat. Add the onion and garlic and sauté until the onion is translucent, about 5 minutes.
Add the tomato sauce, diced tomatoes, cumin, chili powder, and paprika to the pan with the onions and garlic. Stir to combine.
Add the tomato mixture to the pot with the cooked beans. Stir to combine.
Bring the chili to a simmer and let cook for an additional 15-20 minutes, or until the flavors have melded together.
Serve the chili hot, topped with shredded cheese, sour cream, and fresh cilantro, if desired. Enjoy!