Ingredients:
2 tablespoons butter
1 onion, chopped
2 cloves of garlic, minced
2 cups cauliflower florets
2 cups chicken broth
1 cup heavy cream
1 cup grated cheddar cheese
1/2 teaspoon salt
1/4 teaspoon black pepper
1/4 teaspoon ground nutmeg
1/4 teaspoon paprika
2 cups diced cooked bacon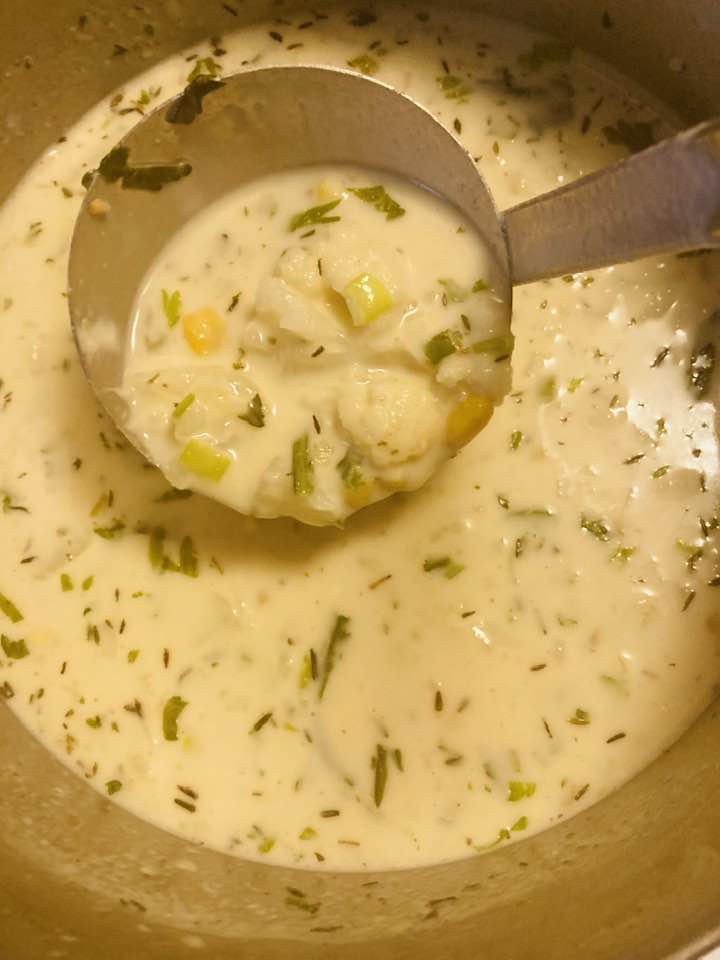 Instructions:
In a large pot, melt the butter over medium heat. Add the onion and garlic and sauté for 2-3 minutes until softened.
Add the cauliflower florets and chicken broth. Bring the mixture to a simmer and cook for 10-15 minutes, or until the cauliflower is tender.
Using an immersion blender or a regular blender, puree the soup until smooth.
Stir in the heavy cream, cheddar cheese, salt, pepper, nutmeg and paprika. Cook until the cheese is melted and the soup is heated through.
Stir in the diced cooked bacon.
Serve hot and enjoy!