Ingredients:
1 cup creamy peanut butter
1 cup powdered sugar
1/2 cup unsalted butter, at room temperature
2 cups graham cracker crumbs
1 1/2 cups semisweet chocolate chips
2 tablespoons shortening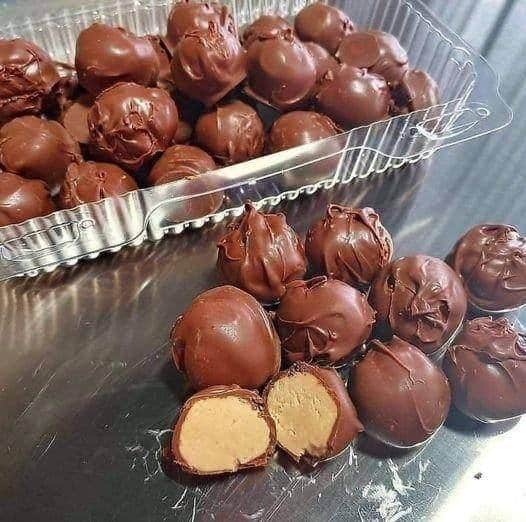 Instructions:
In a large bowl, mix together the peanut butter, powdered sugar, and butter until well combined.
Stir in the graham cracker crumbs.
Use your hands to form the mixture into 1-inch balls. Place the balls on a wax paper-lined baking sheet and refrigerate for 30 minutes to 1 hour.
In a small saucepan over low heat, melt the chocolate chips and shortening, stirring constantly until smooth.
Dip each ball into the melted chocolate and use a fork to roll it around until it is evenly coated. Tap the fork against the side of the saucepan to remove any excess chocolate.
Place the coated balls back on the wax paper-lined baking sheet and refrigerate until the chocolate is set, about 30 minutes to 1 hour.
Store in an airtight container in the refrigerator.
Enjoy your delicious peanut butter balls!