Here is a recipe for Parmesan Herb Keto Bread:
Ingredients:
3 cups almond flour
2 tablespoons psyllium husk powder
1 teaspoon baking powder
1 teaspoon garlic powder
1 teaspoon dried basil
1 teaspoon dried oregano
1 teaspoon salt
1/4 teaspoon black pepper
3 large eggs
1/2 cup water
1/2 cup grated Parmesan cheese
2 tablespoons olive oil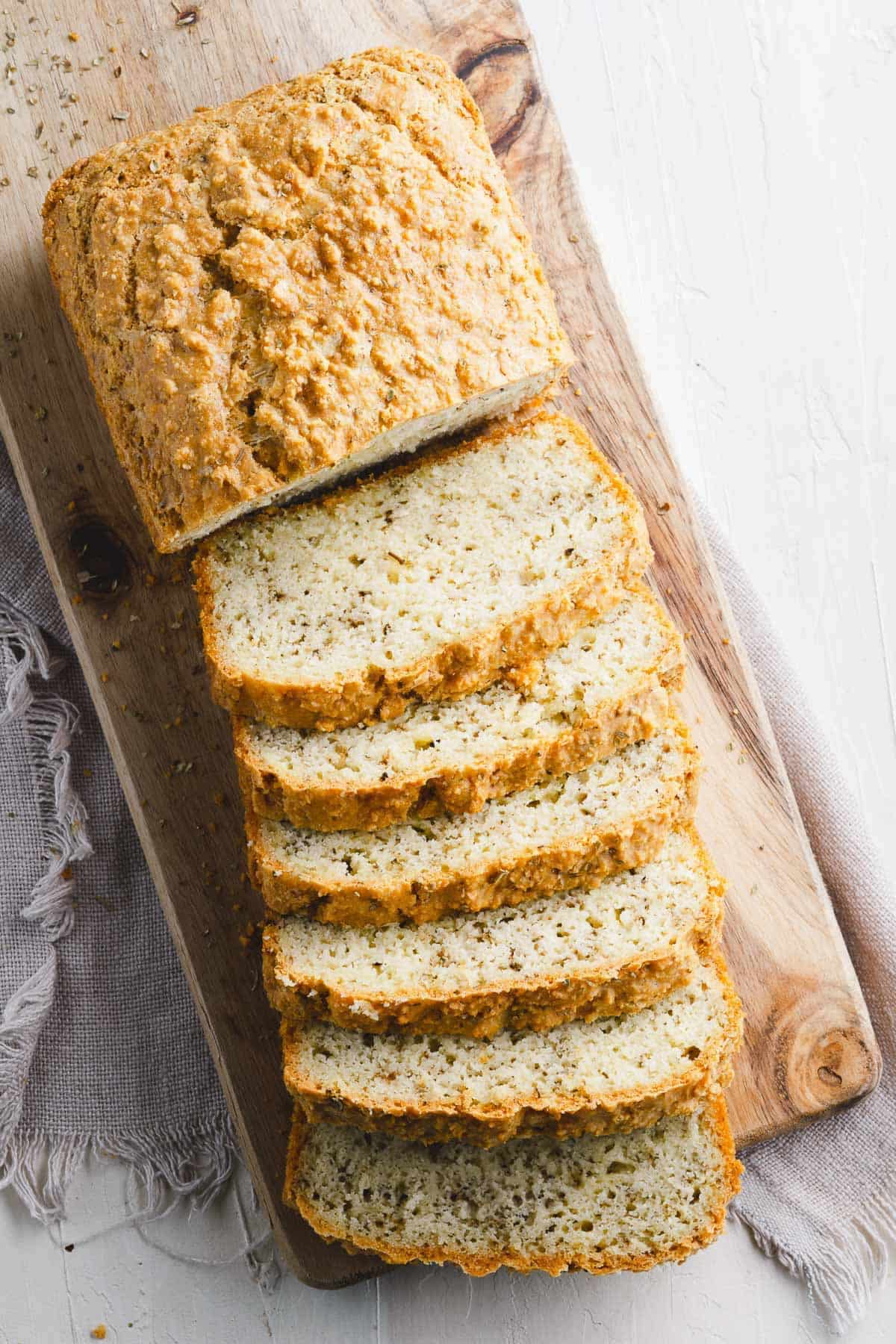 Instructions:
Preheat oven to 350°F (175°C). Line a 9×5 inch loaf pan with parchment paper.
In a large bowl, whisk together the almond flour, psyllium husk powder, baking powder, garlic powder, basil, oregano, salt, and pepper.
In a separate bowl, whisk together the eggs, water, Parmesan cheese, and olive oil.
Pour the wet ingredients into the dry ingredients and mix until well combined. The mixture should be thick and sticky.
Transfer the mixture to the prepared loaf pan and smooth the top with a spatula.
Bake for 35-40 minutes, or until the bread is golden brown and a toothpick inserted into the center comes out clean.
Let the bread cool in the pan for 10 minutes, then transfer it to a wire rack to cool completely.
This Parmesan Herb Keto Bread is a delicious and low-carb alternative to traditional bread. It's perfect for sandwiches, toast, or as a side to your favorite dishes. Enjoy!