Ingredients:
2 medium poblano peppers, roasted and peeled
1 medium onion, chopped
2 cloves garlic, minced
1 large potato, peeled and chopped
2 cups vegetable broth
1 can of diced tomatoes
1 teaspoon cumin
1/2 teaspoon chili powder
Salt and pepper to taste
1 cup heavy cream
1/4 cup cilantro, chopped (optional)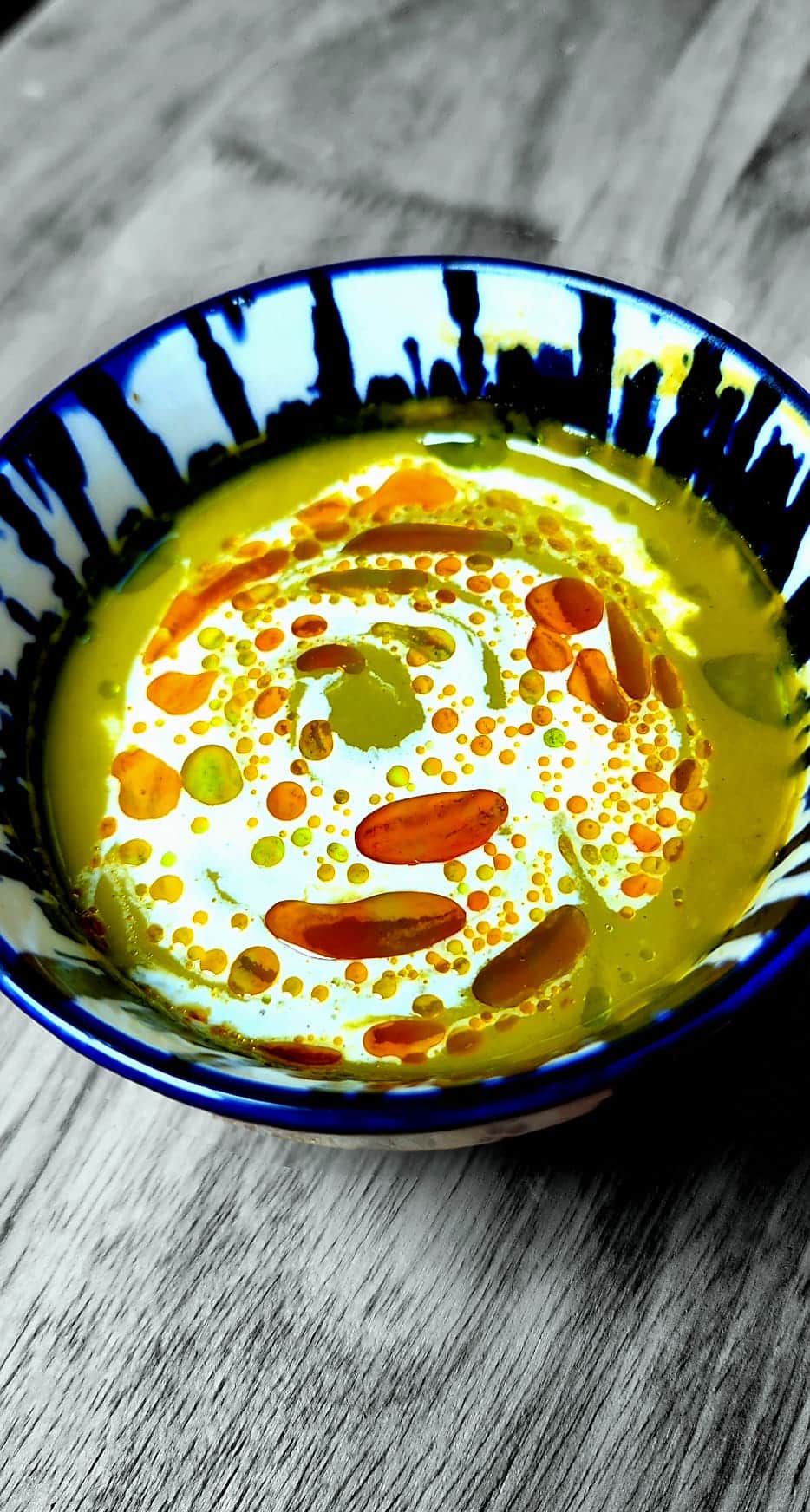 Instructions:
Roast the poblano peppers by placing them on a baking sheet under the broiler for about 5 minutes on each side, or until the skin is blackened.
Wrap the peppers in foil and let them cool for about 10 minutes.
Once cooled, peel the skin off and remove the seeds. Chop the peppers.
In a large pot, heat a bit of oil and cook the onions and garlic until they're soft.
Add the chopped poblanos, potato, vegetable broth, tomatoes, cumin, chili powder, salt, and pepper. Simmer for 15-20 minutes.
Use an immersion blender or transfer the mixture to a blender to puree until smooth.
Stir in the heavy cream and heat through.
Serve with chopped cilantro, if desired. Enjoy!