Ingredients:
3 lbs oxtails
2 tbsp vegetable oil
1 large onion, chopped
3 cloves garlic, minced
2 carrots, chopped
2 celery stalks, chopped
2 tbsp tomato paste
1 tsp dried thyme
1 tsp dried rosemary
1 bay leaf
Salt and pepper to taste
8 cups beef broth
1 cup red wine (optional)
2 cups chopped tomatoes
2 cups diced potatoes
1 cup frozen peas
2 tbsp cornstarch (optional)
2 tbsp water (optional)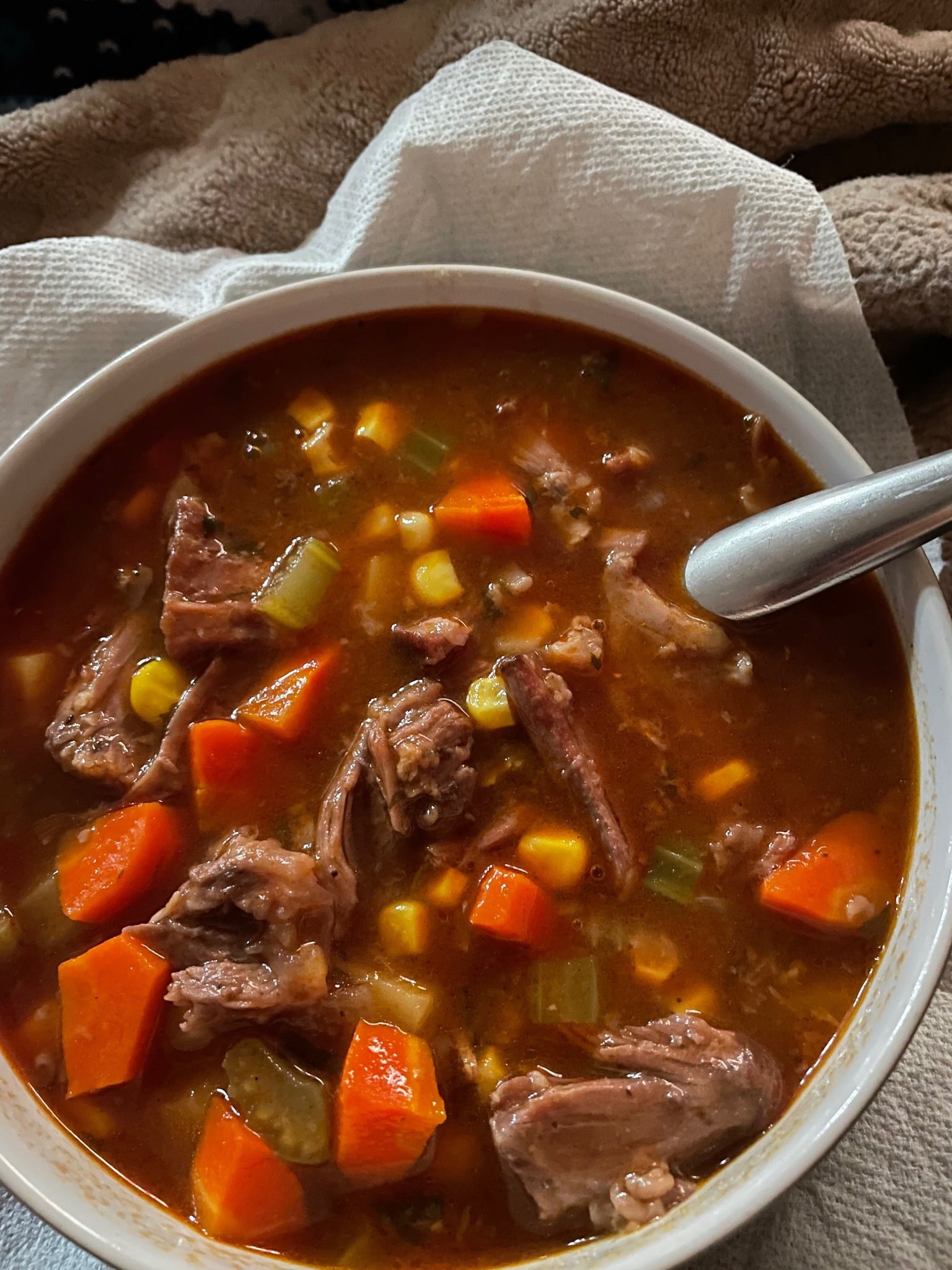 Instructions:
Heat the oil in a large Dutch oven or soup pot over medium heat. Add the oxtails and brown on all sides, about 10 minutes. Remove from pot and set aside.
In the same pot, sauté the onion, garlic, carrots, and celery until softened, about 5 minutes.
Stir in the tomato paste and dried herbs, then season with salt and pepper.
Add the browned oxtails back to the pot, along with the beef broth, red wine (if using), and chopped tomatoes. Bring to a boil, then reduce heat to low and simmer for 2-3 hours, or until the oxtails are tender.
Remove the oxtails from the pot and shred the meat, discarding the bones. Return the shredded meat to the pot.
Add the diced potatoes and frozen peas, then continue simmering until the potatoes are tender, about 20 minutes.
If you prefer a thicker soup, mix the cornstarch and water in a small bowl and gradually stir into the soup until desired consistency is reached.
Serve hot. Enjoy your oxtail soup!