Instructions for Norway lobster bisque
To prepare the Norway lobster bisque recipe, please follow these instructions:
Arrow the tails, but save the shells.
Hummer Fund:
The pilled shells, cloves, etc. are to be knocked with a meat hammer or the like, thus releasing the most flavor.
Olive oil is added to a pan. Take a teaspoon of peppers. This is shaken in the oil. Then add the shells and shake it together. An onion is added and 3 dl. White wine, 1dl water. This is boiled and reduced to cover half the shells. Taste with cognac.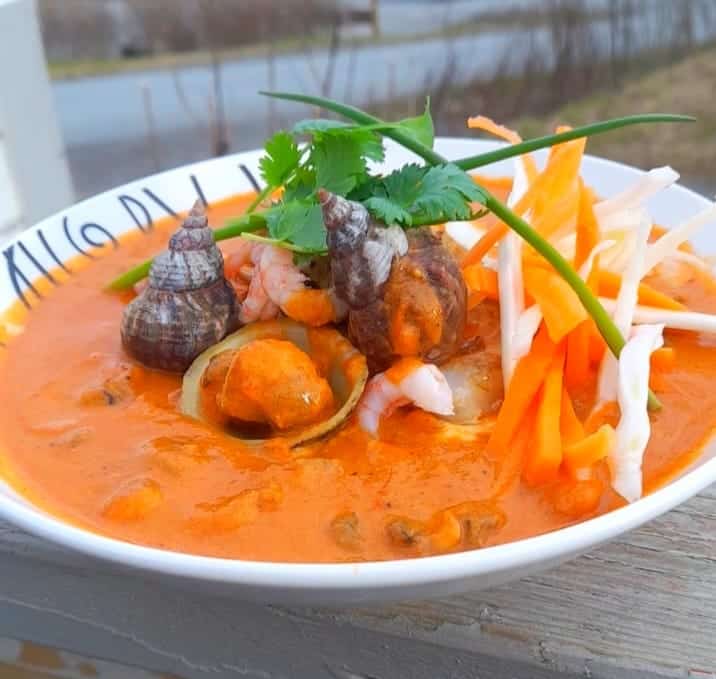 sauce:
In another pot, pour the finely chopped garlic cloves together with chopped garlic, which fry for one minute in oil or butter. The white wine is added and boiled until the alcohol has evaporated (about 2 min). Cream is added. The content is now flavored with chilli.
The lobster tails must first be brushed in a little oil at last. They add the rest of the sauce along with the lobster fund you made of the shells. The shells are obviously poured off, and they end up with a strong brown fund.
Finally, add the parsley and parmasan cheese.
It is a guaranteed hit by the guests!
Bon appetite