Ingredients:
2 cups of crushed graham crackers
1 can of condensed milk
1/2 cup of cocoa powder
1/2 cup of butter, melted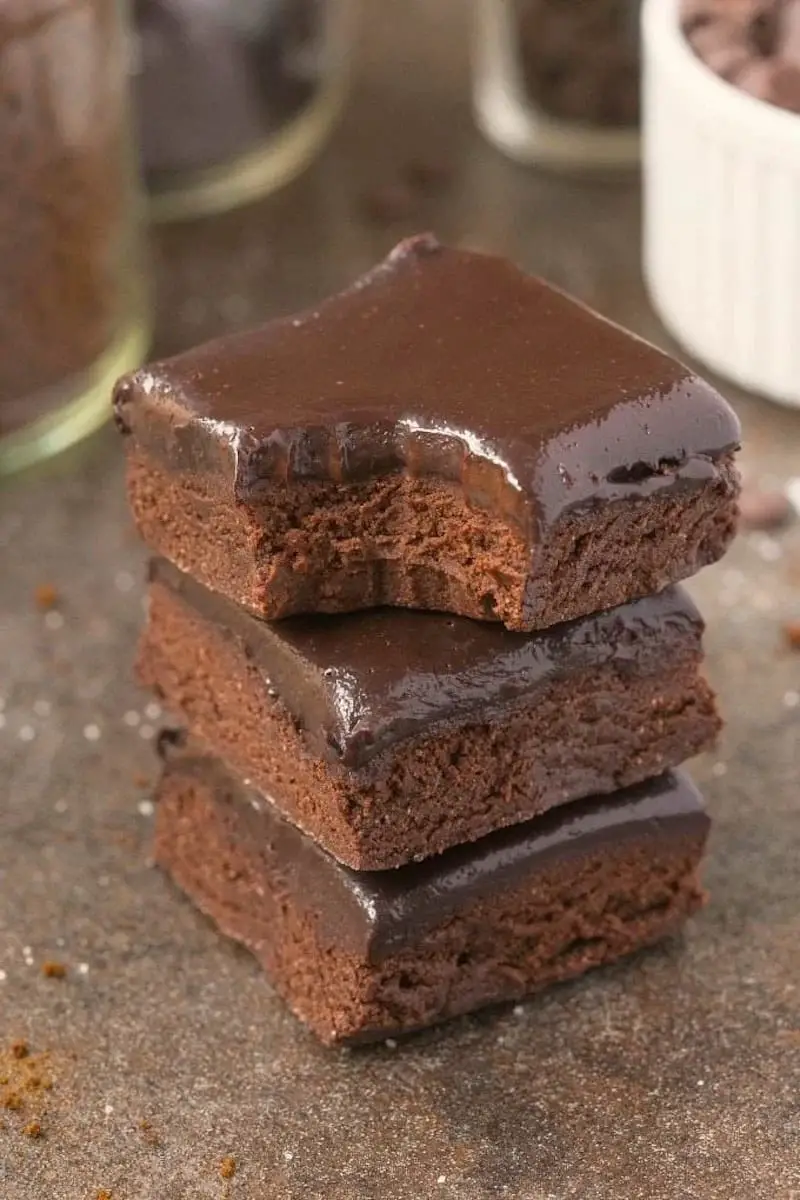 Instructions:
In a mixing bowl, combine the crushed graham crackers, condensed milk, cocoa powder, and melted butter. Stir well until all the ingredients are fully incorporated.
Line a 9×9 inch square baking dish with parchment paper, leaving some overhang on the sides for easy removal later.
Pour the brownie mixture into the prepared dish and use a spatula to smooth out the surface.
Refrigerate the brownies for at least 2 hours or until they are firm enough to slice.
Once the brownies have set, use the overhanging parchment paper to lift them out of the dish and onto a cutting board.
Cut the brownies into squares or bars of your desired size and serve.
Optional: You can add some chopped nuts, chocolate chips, or marshmallows to the brownie mixture for added texture and flavor. You can also drizzle some melted chocolate on top of the brownies before serving for a more indulgent treat. Enjoy!