Here is a recipe for taco soup that serves 6-8 people:
Ingredients:
1 pound ground beef
1 medium onion, diced
1 bell pepper, diced
2 cloves garlic, minced
1 (14.5 oz) can diced tomatoes
1 (14.5 oz) can kidney beans, drained and rinsed
1 (14.5 oz) can black beans, drained and rinsed
1 (14.5 oz) can corn, drained
1 (4 oz) can diced green chilies
1 cup beef broth
2 tablespoons taco seasoning
salt and pepper to taste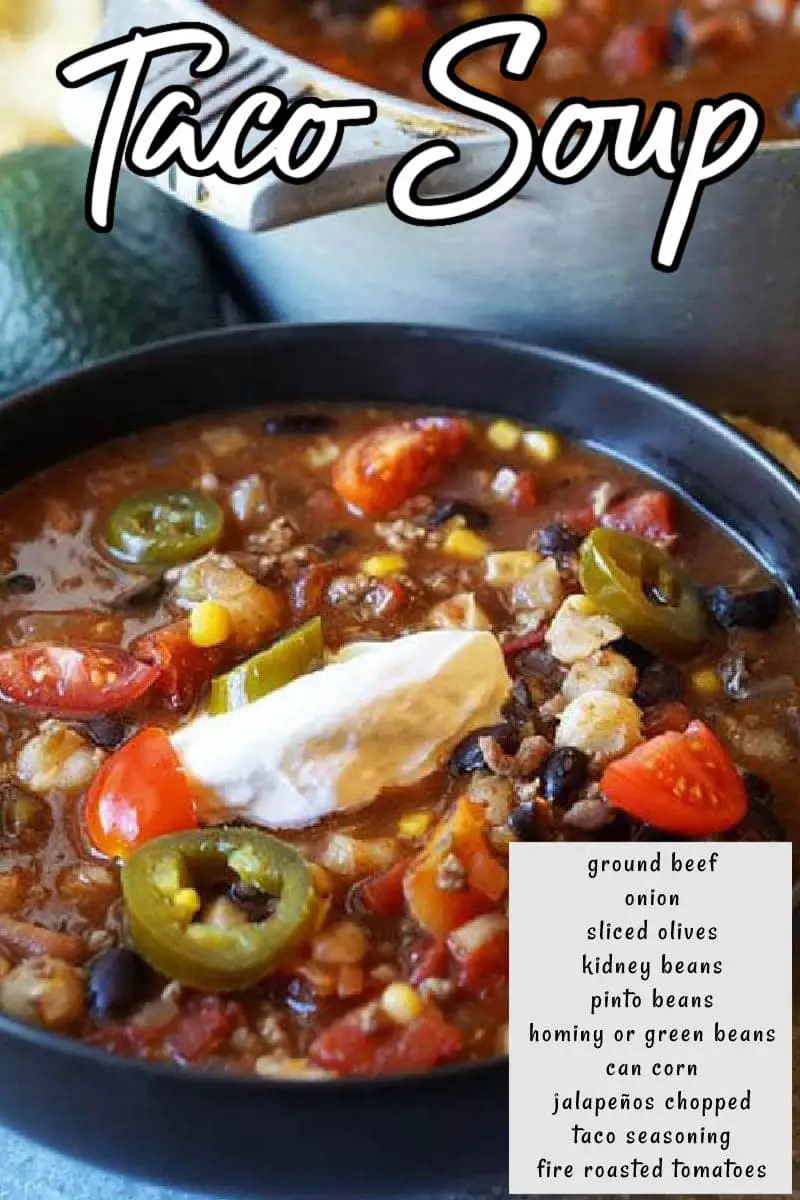 Instructions:
In a large pot, cook the ground beef over medium heat until it is browned and crumbled.
Add the onion, bell pepper, and garlic to the pot and cook until the vegetables are tender.
Add the diced tomatoes, kidney beans, black beans, corn, green chilies, beef broth, taco seasoning, salt, and pepper to the pot. Stir to combine.
Bring the soup to a boil, then reduce the heat to low and simmer for 20-30 minutes.
Taste and adjust the seasoning if needed. Serve hot.
Optional: top with shredded cheese, sour cream, chopped fresh cilantro, or crushed tortilla chips before serving. Enjoy!