* Ingredients :
° 1 teaspoon lemon peel
°1/4 teaspoon cream of tartar
°Graham cracker crust:
°18 graham crackers
+ Lemon filling:
° 4 tablespoons of sugar
°1/4 pound butter ,
° 1/8 teaspoon cinnamon
+ meringue:
°2 egg whites
°1/3 cup sugar
°1/2 c lemon juice
°2 egg yolks
°15 ounces sweetened condensed milk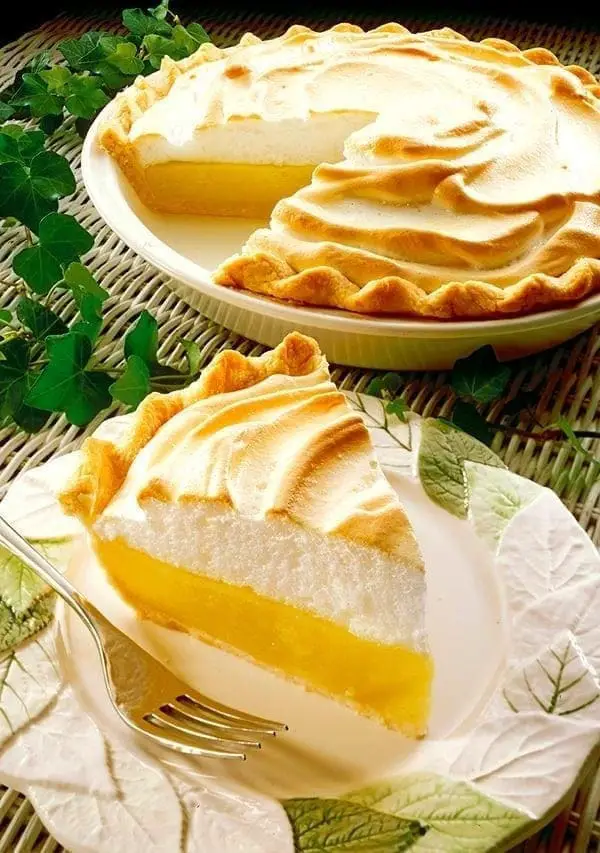 * instructions :
Mix crust ingredients well and place on a 9-inch pie pan. Bake at 375 degrees for 10 minutes and set aside to cool. We reduce the oven temperature to 326 degrees. In a mixing bowl, combine condensed milk, lemon juice, lemon peel and egg yolk. Stir until the mixture thickens. Pour into a cooled crust. Add the cream of tartar to the egg whites and beat until almost set. Gradually add sugar, whisking until stiff and glossy, but not dry. Pinch a little over the pie filling. Bake at 325 until light brown, about 15 minutes. Cool well. Enjoy! Tip: Try to make the crust very even and not too thick.
Enjoy!