Ingredients:
1 onion
1 squash
1 carrot
1 potato
1 green bell pepper
1 red bell pepper
1 clove of garlic
1 sprig of dill
salt
olive oil
3 tablespoons flour
3 tablespoons yogurt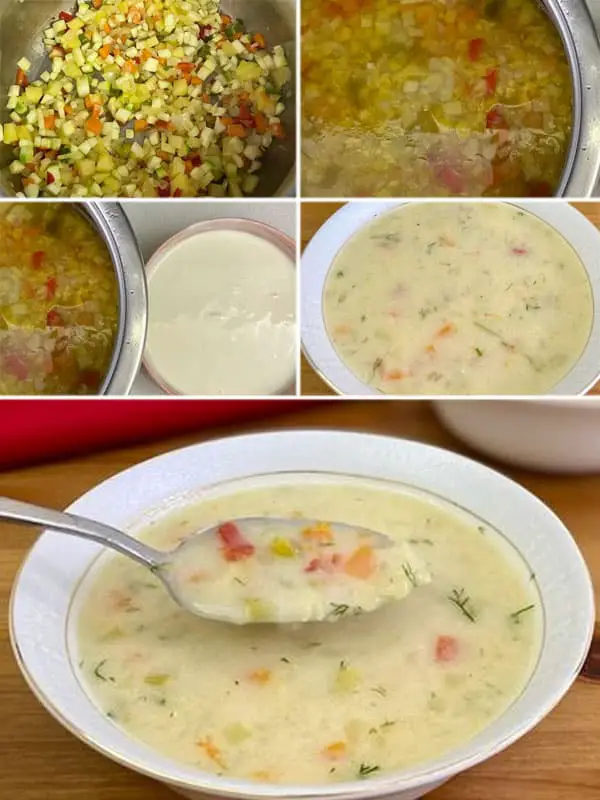 Instructions:
Dice all of the vegetables, except for the dill, into small pieces.
Heat some oil in a pot and sauté the vegetables until they are cooked.
Add enough water to the pot to cover the vegetables and cook until the vegetables are tender.
In a separate bowl, mix together the flour and yogurt to make the thickening agent.
Add a little bit of the soup broth to the thickening agent and mix until smooth.
Pour the thickening agent into the soup and stir well.
Bring the soup to a boil, then reduce the heat and let it simmer for 5 minutes.
Finely chop the dill and stir it into the soup.
Serve hot. If the soup becomes too thick as it sits, you can add a little bit more water. Enjoy!