Here is a recipe for broccoli cheese and potato soup:
Ingredients:
2 cups broccoli florets
2 cups diced potatoes
1 small onion, diced
2 cloves garlic, minced
2 tablespoons butter
2 tablespoons all-purpose flour
2 cups milk
1 cup chicken broth
1/2 cup grated cheddar cheese
Salt and pepper to taste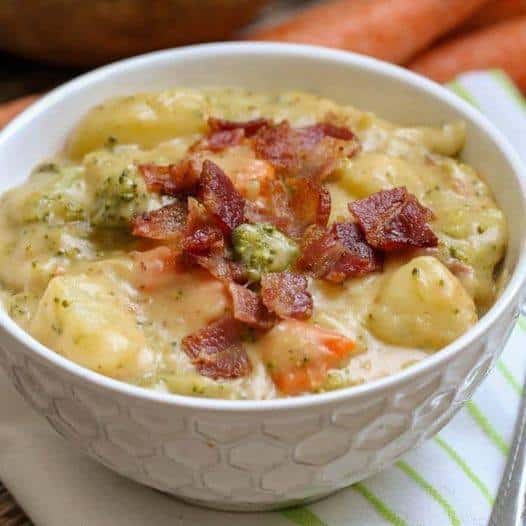 Instructions:
In a large pot, melt the butter over medium heat. Add the onion and garlic and cook until the onion is translucent.
Add the broccoli and potatoes to the pot and stir to combine.
In a small bowl, whisk together the flour and milk until the flour is dissolved. Pour the mixture into the pot and add the chicken broth.
Bring the soup to a boil, then reduce the heat to low and let it simmer until the vegetables are tender, about 15-20 minutes.
Stir in the grated cheddar cheese and season with salt and pepper to taste.
Serve hot.