Ingredients:
2 tbsp olive oil
1 lb boneless, skinless chicken breasts, cut into bite-sized pieces
1 medium onion, chopped
2 cloves garlic, minced
1 tsp dried thyme
6 cups chicken broth
2 medium carrots, peeled and sliced
1 cup orzo pasta
1/2 cup freshly squeezed lemon juice
1 tbsp lemon zest
2 cups baby spinach leaves
Salt and pepper, to taste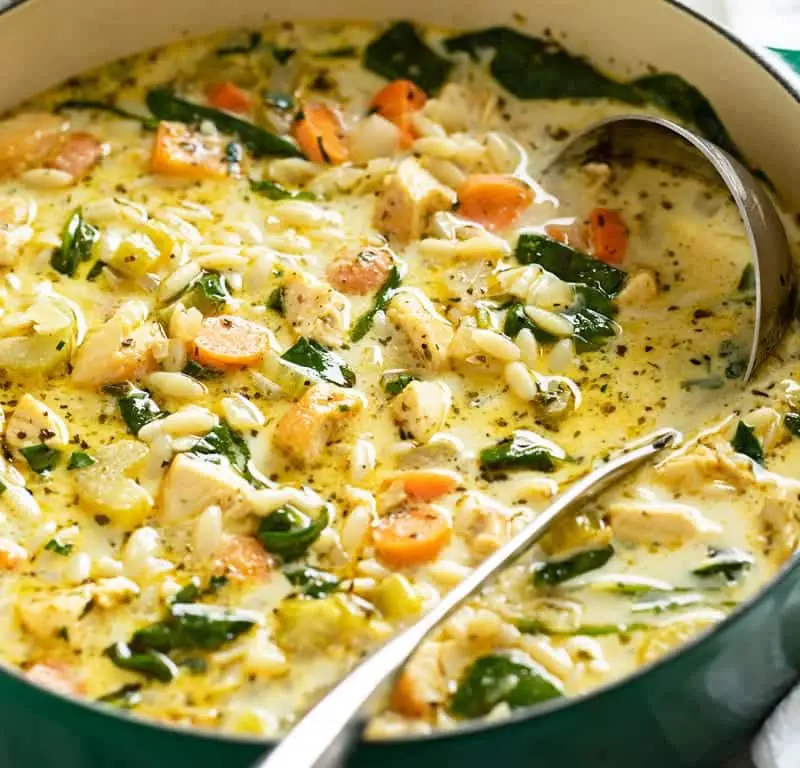 Instructions:
In a large pot or Dutch oven, heat the olive oil over medium-high heat.
Add the chicken pieces and cook until browned on all sides, about 5-7 minutes. Remove the chicken from the pot and set aside.
Add the chopped onion to the pot and sauté for 2-3 minutes until soft.
Add the minced garlic and dried thyme and sauté for another minute.
Pour in the chicken broth and bring the soup to a boil.
Add the sliced carrots to the pot and let them cook for 5-7 minutes until slightly tender.
Add the orzo pasta to the soup and let it cook for about 10-12 minutes until tender.
Add the cooked chicken back to the pot, along with the freshly squeezed lemon juice and lemon zest.
Stir well and let the soup simmer for another 5-7 minutes.
Add the baby spinach leaves to the soup and stir until wilted.
Season the soup with salt and pepper to taste.
Ladle the soup into bowls and serve hot.

Enjoy your delicious lemon chicken orzo soup with carrots!