Ingredients:
1 cup heavy cream
1/2 cup unsweetened almond milk
1/4 cup powdered erythritol
1/2 cup sugar-free white chocolate chips
1 tsp vanilla extract
2 large egg yolks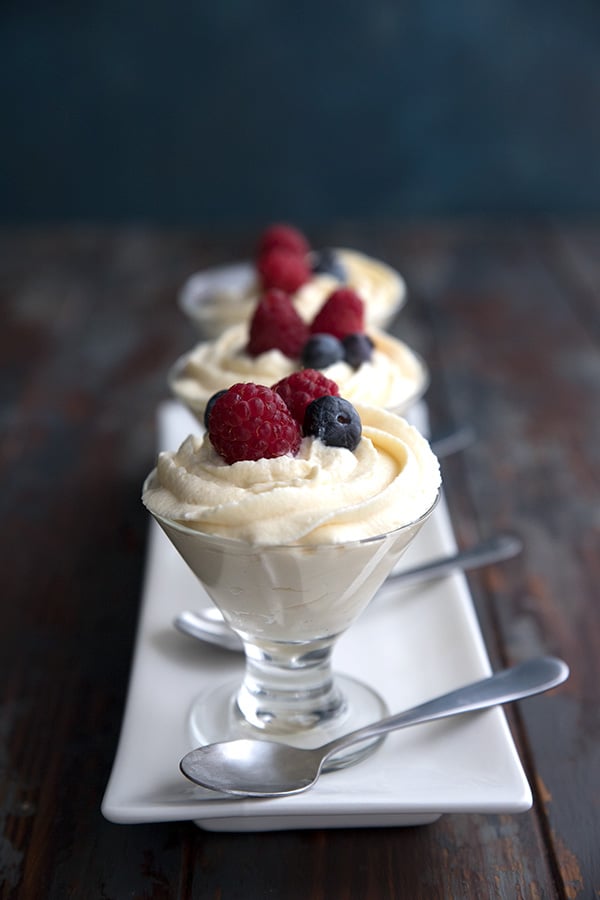 Instructions:
In a medium saucepan over low heat, combine the heavy cream, almond milk, powdered erythritol, and white chocolate chips. Stir occasionally until the chocolate has melted and the mixture is smooth.
Remove from heat and stir in the vanilla extract.
In a small bowl, whisk the egg yolks together.
Slowly pour the egg yolks into the chocolate mixture, whisking constantly to prevent curdling.
Return the mixture to low heat and continue to whisk until it thickens and coats the back of a spoon, about 5 minutes.
Remove from heat and let cool for 5-10 minutes.
In a large bowl, beat the cooled chocolate mixture with an electric mixer on medium-high speed until it thickens and forms soft peaks, about 2-3 minutes.
Divide the mousse into individual serving dishes and chill in the refrigerator for at least 1 hour before serving.
Enjoy your keto white chocolate mousse!