Ingredients:
12 oz. cauliflower florets
1 tbsp. olive oil
1 small onion, diced
2 cloves garlic, minced
1/2 tsp. dried thyme
1/4 tsp. black pepper
1/4 tsp. sea salt
1/4 cup chicken broth
1/2 cup heavy cream
1/2 cup grated Parmesan cheese
2 cans tuna, drained and flaked
1/4 cup chopped parsley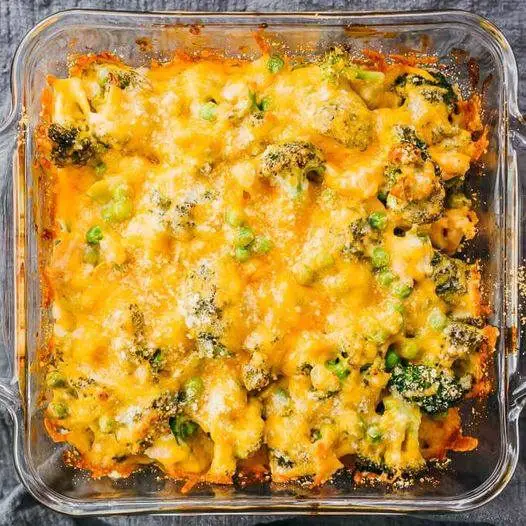 Instructions:
Preheat your oven to 375°F (190°C).
Steam the cauliflower florets until tender. Drain and set aside.
In a large skillet, heat the olive oil over medium heat.
Add the onion and cook until softened, about 5 minutes.
Add the garlic, thyme, black pepper, and sea salt to the skillet. Stir to combine.
Pour in the chicken broth and heavy cream, and stir to combine.
Bring the mixture to a simmer and cook until slightly thickened.
Stir in the grated Parmesan cheese until melted and combined.
Add the flaked tuna, cooked cauliflower, and chopped parsley to the skillet. Stir to combine.
Transfer the mixture to a baking dish.
Bake in the preheated oven for 20-25 minutes, or until the top is golden and bubbly.
Remove from the oven and let cool for a few minutes before serving.
Enjoy your delicious keto tuna casserole!