Ingredients:
For the filling:
4 cups strawberries, hulled and sliced
1/4 cup granulated erythritol
2 tbsp lemon juice
1 tsp vanilla extract
4 oz cream cheese, softened
For the topping:
1 cup almond flour
1/4 cup coconut flour
1/4 cup granulated erythritol
1 tsp baking powder
1/4 tsp salt
1/2 cup unsalted butter, melted
1 large egg
1 tsp vanilla extract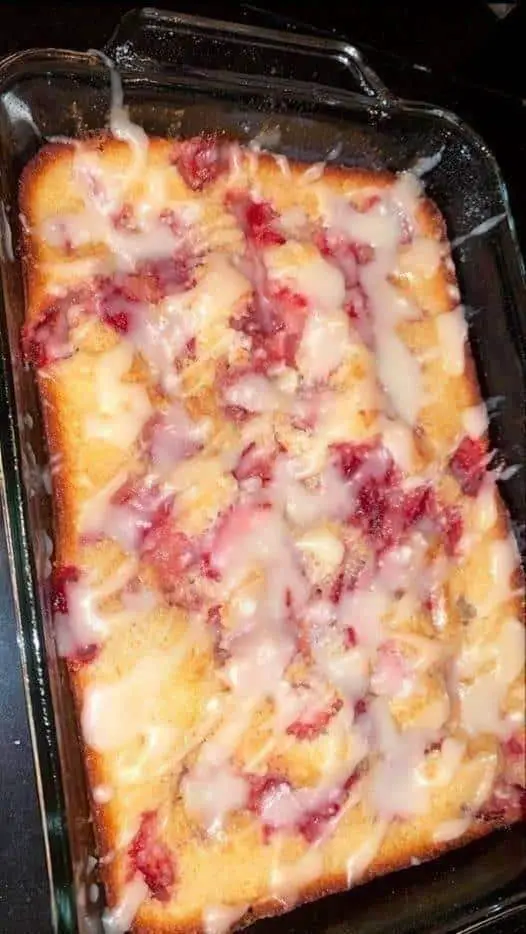 Instructions:
Preheat your oven to 350°F (175°C) and grease an 8×8 inch baking dish.
In a mixing bowl, toss the sliced strawberries with the erythritol, lemon juice, and vanilla extract. Set aside.
In a separate mixing bowl, beat the cream cheese until smooth.
Spread the cream cheese evenly in the bottom of the prepared baking dish.
Pour the strawberry mixture over the cream cheese layer.
In another mixing bowl, whisk together the almond flour, coconut flour, erythritol, baking powder, and salt.
Mix in the melted butter, egg, and vanilla extract until a dough forms.
Drop spoonfuls of the dough on top of the strawberry mixture.
Bake the cobbler for 30-35 minutes, or until the topping is golden brown and the filling is bubbling.
Allow the cobbler to cool for a few minutes, then serve warm.
Enjoy your delicious keto strawberry cream cheese cobbler!