Ingredients:
1 cup ricotta cheese
4 large eggs
1/4 cup almond flour
1 tsp baking powder
1 tsp vanilla extract
1/4 tsp salt
2 tbsp butter, for cooking
Optional toppings: sugar-free syrup, berries, whipped cream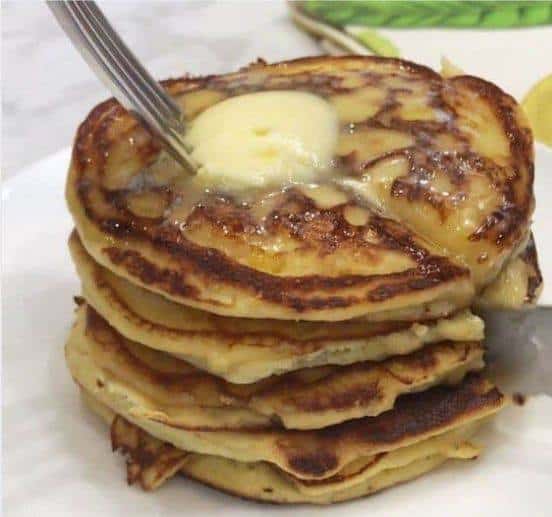 Instructions:
In a large bowl, whisk together the ricotta cheese, eggs, almond flour, baking powder, vanilla extract, and salt until well combined.
Heat a large non-stick skillet over medium heat. Melt 1 tbsp of butter in the skillet.
Spoon 1/4 cup of the pancake batter onto the skillet for each pancake, and gently spread the batter out into a circle.
Cook the pancakes for 2-3 minutes, or until bubbles form on the surface and the edges start to look cooked.
Flip the pancakes and cook for an additional 1-2 minutes, or until cooked through.
Repeat with the remaining batter, adding more butter to the skillet as needed.
Serve the pancakes hot with your favorite toppings, such as sugar-free syrup, berries, or whipped cream.
Enjoy your delicious Keto Ricotta Pancakes!