Ingredients:
4 large eggs
1/4 cup unsweetened almond milk
2 tablespoons coconut flour
1 tablespoon erythritol or other keto-friendly sweetener
1 teaspoon baking powder
1/2 teaspoon vanilla extract
1/4 teaspoon salt
2 tablespoons butter or coconut oil, for cooking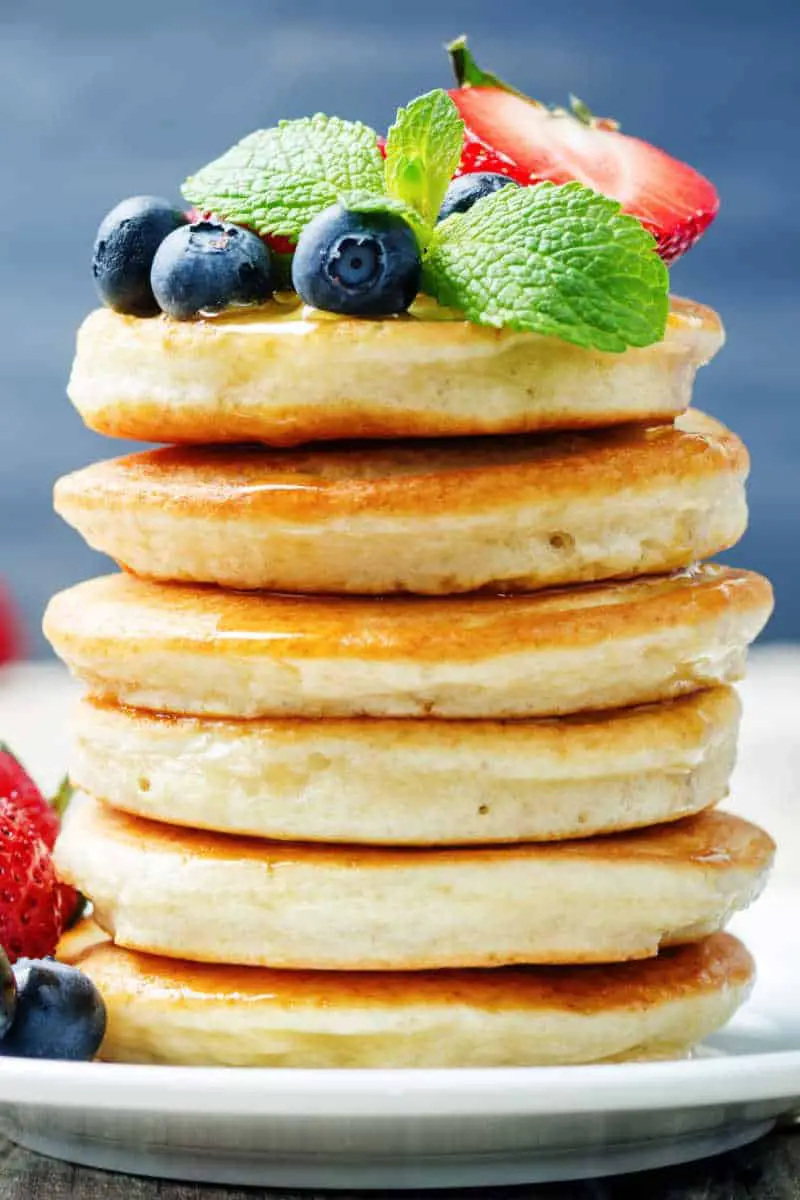 Instructions:
In a large mixing bowl, whisk together the eggs and almond milk until well combined.
Add the coconut flour, erythritol, baking powder, vanilla extract, and salt to the bowl. Whisk until the batter is smooth and there are no lumps.
Heat a non-stick skillet or griddle over medium heat. Add the butter or coconut oil to the skillet and let it melt.
Using a 1/4 cup measure, pour the batter onto the skillet. Cook the pancakes for 2-3 minutes on each side, until they are golden brown and cooked through.
Repeat with the remaining batter, adding more butter or coconut oil to the skillet as needed.
Serve the pancakes hot with your favorite keto-friendly toppings, such as sugar-free maple syrup, whipped cream, or fresh berries.
Enjoy your delicious and fluffy Keto Pancakes!