Ingredients:
4 boneless, skinless chicken breasts
Salt and pepper to taste
1/4 cup olive oil
1/4 cup balsamic vinegar
2 cloves garlic, minced
1 teaspoon Italian seasoning
1/2 teaspoon paprika
1/2 cup shredded cheddar cheese
1/2 cup diced tomatoes
1/4 cup sliced green onions
4 slices bacon, cooked and crumbled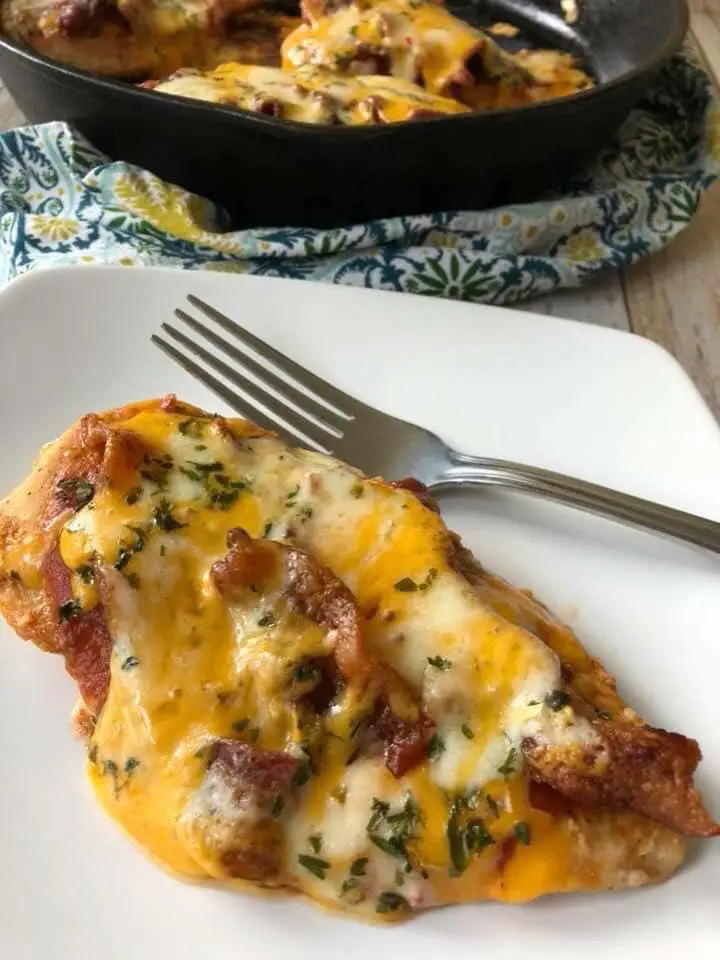 Instructions:
Preheat your oven to 400°F (200°C).
Season the chicken breasts with salt and pepper to taste.
In a bowl, whisk together the olive oil, balsamic vinegar, minced garlic, Italian seasoning, and paprika.
Heat a skillet over medium-high heat and add the chicken breasts. Cook for 3-4 minutes on each side, until browned.
Brush the chicken breasts with the balsamic mixture.
Transfer the skillet to the oven and bake for 15-20 minutes, until the chicken is cooked through.
Remove the skillet from the oven and sprinkle the shredded cheddar cheese over the chicken.
Top with diced tomatoes, sliced green onions, and crumbled bacon.
Return the skillet to the oven and bake for an additional 5-7 minutes, until the cheese is melted and bubbly.
Serve hot and enjoy your delicious and keto-friendly Monterey Chicken!
Note: You can also grill the chicken instead of cooking it on the skillet and oven, if you prefer. Just brush the balsamic mixture on the chicken while grilling, and add the toppings after the chicken is cooked.