Ingredients:
1/2 cup almond flour
1/4 cup coconut flour
1/4 cup shredded unsweetened coconut
1/4 cup chopped almonds
2 tbsp cocoa powder
1/4 cup granulated erythritol
1/4 cup butter, melted
1 egg
1 tsp vanilla extract
Pinch of salt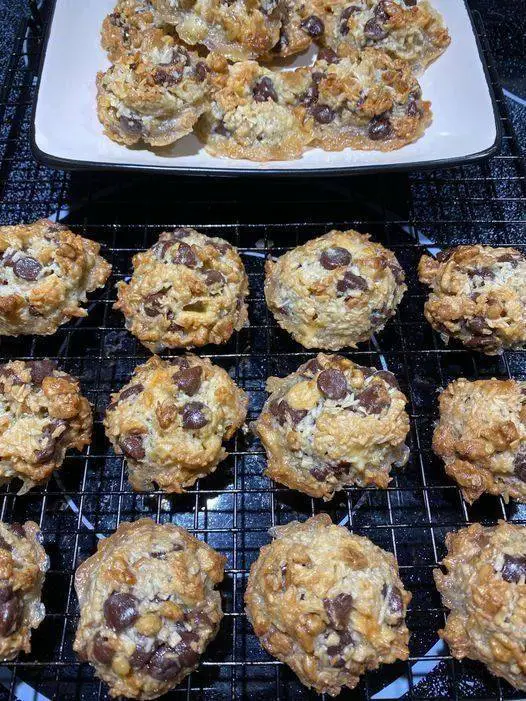 Instructions:
Preheat your oven to 350°F (175°C) and line a baking sheet with parchment paper.
In a mixing bowl, whisk together the almond flour, coconut flour, shredded coconut, chopped almonds, cocoa powder, erythritol, and salt.
In a separate mixing bowl, whisk together the melted butter, egg, and vanilla extract.
Add the dry ingredients to the wet ingredients and stir until a dough forms.
Roll the dough into balls, about 1 tablespoon in size, and place them on the prepared baking sheet.
Flatten each ball slightly with the back of a fork.
Bake the cookies for 12-15 minutes, or until the edges are golden brown and the centers are set.
Allow the cookies to cool for a few minutes on the baking sheet, then transfer them to a wire rack to cool completely.
Enjoy your delicious and nutritious keto magic cookies!