Ingredients:
1 cup almond flour
1 tsp baking powder
1/4 tsp salt
2 cups shredded mozzarella cheese
2 tbsp cream cheese
2 eggs
6 oz sliced ham
1/4 cup grated Parmesan cheese
1 tsp Italian seasoning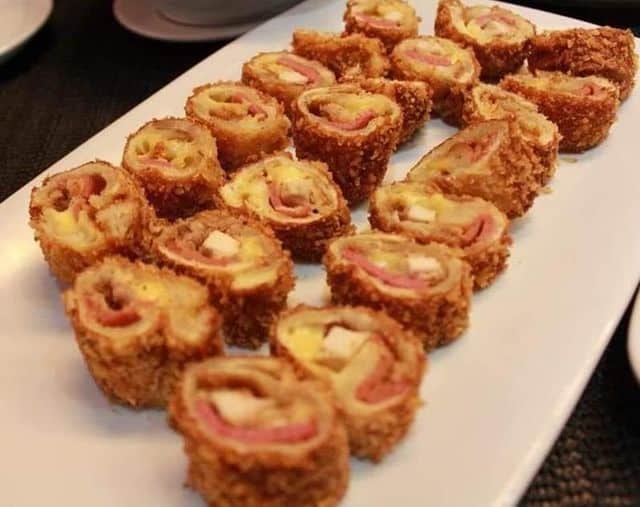 Instructions:
Preheat your oven to 375°F (190°C). Line a baking sheet with parchment paper.
In a mixing bowl, whisk together the almond flour, baking powder, and salt.
In a separate microwave-safe bowl, combine the mozzarella cheese and cream cheese. Microwave on high for 30 seconds at a time, stirring in between, until the cheese is melted and well combined.
Add the eggs to the cheese mixture and mix until smooth.
Pour the cheese mixture into the almond flour mixture and stir until a dough forms.
Place the dough on a sheet of parchment paper and flatten it into a rectangle.
Layer the ham slices on top of the dough, leaving a little space around the edges.
Sprinkle the grated Parmesan cheese and Italian seasoning over the ham slices.
Starting from one of the shorter sides, tightly roll the dough into a log shape, using the parchment paper to help you.
Slice the log into 1-inch-thick rolls and place them on the prepared baking sheet.
Bake the rolls for 18-20 minutes, until golden brown and cooked through.
Allow the rolls to cool for a few minutes before serving.
Enjoy your delicious Keto Ham and Cheese Rolls!