Ingredients:
1/2 cup almond flour
1/4 cup coconut flour
1/4 cup granulated erythritol or other keto-friendly sweetener
1 teaspoon baking powder
1/2 teaspoon ground cinnamon
1/4 teaspoon salt
1/4 cup unsalted butter, melted
1 large egg
1 teaspoon vanilla extract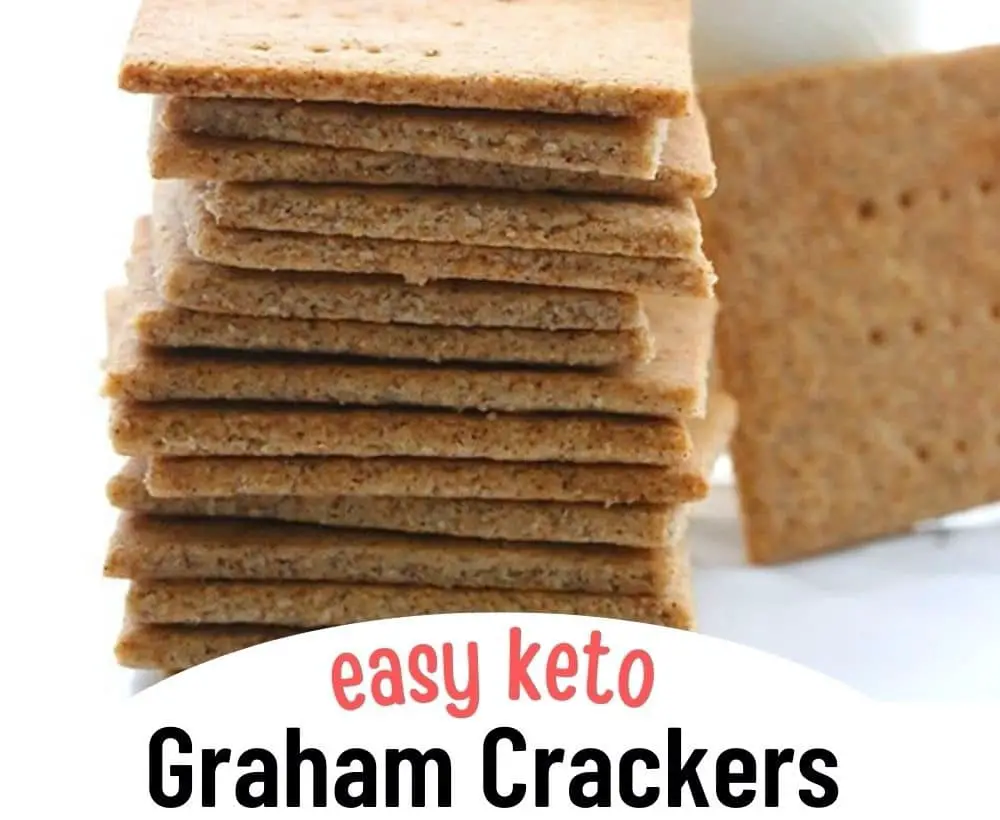 Instructions:
Preheat the oven to 350°F (175°C). Line a baking sheet with parchment paper.
In a medium mixing bowl, whisk together the almond flour, coconut flour, sweetener, baking powder, cinnamon, and salt.
In another mixing bowl, whisk together the melted butter, egg, and vanilla extract.
Add the dry ingredients to the wet ingredients and stir until well combined. The dough should come together in a ball.
Place the dough on the prepared baking sheet and use a rolling pin to roll it out into a thin layer. Try to make it as even as possible.
Use a pizza cutter or knife to cut the dough into 8-10 rectangles, depending on how large you want your crackers to be.
Use a fork to poke holes all over each rectangle.
Bake for 10-12 minutes, or until lightly golden brown.
Let the crackers cool completely on the baking sheet before serving.
These Keto Graham Crackers are perfect for making s'mores or enjoying on their own as a low-carb snack. Store them in an airtight container at room temperature for up to 1 week.