Here's a simple recipe for low-carb keto French fries:
Ingredients:
1 large head of cauliflower
1 cup of grated parmesan cheese
1 tsp garlic powder
1 tsp paprika
Salt and pepper to taste
1-2 tbsp olive oil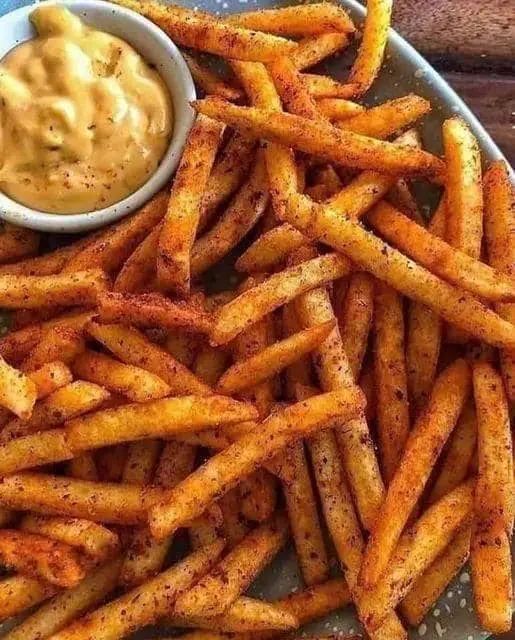 Instructions:
Preheat your oven to 400°F (200°C).
Cut the cauliflower into thin, fry-shaped pieces.
In a large bowl, mix the grated parmesan cheese, garlic powder, paprika, salt, and pepper.
Add the cauliflower pieces to the bowl and toss until evenly coated with the cheese mixture.
Spread the coated cauliflower pieces out on a baking sheet lined with parchment paper.
Drizzle olive oil over the top of the cauliflower.
Bake for 20-25 minutes, or until the cheese is golden brown and the cauliflower is crispy.
Serve hot and enjoy your keto French fries!
Note: You can adjust the seasonings to your liking and add any other spices you enjoy. You can also use almond flour or coconut flour instead of parmesan cheese if you prefer.