Ingredients:
1 lb ground beef
1/2 cup tomato sauce
1 tsp Italian seasoning
1/2 tsp garlic powder
1/2 tsp onion powder
Salt and pepper to taste
1 cup shredded mozzarella cheese
Toppings of your choice (e.g. pepperoni, mushrooms, bell peppers, onions)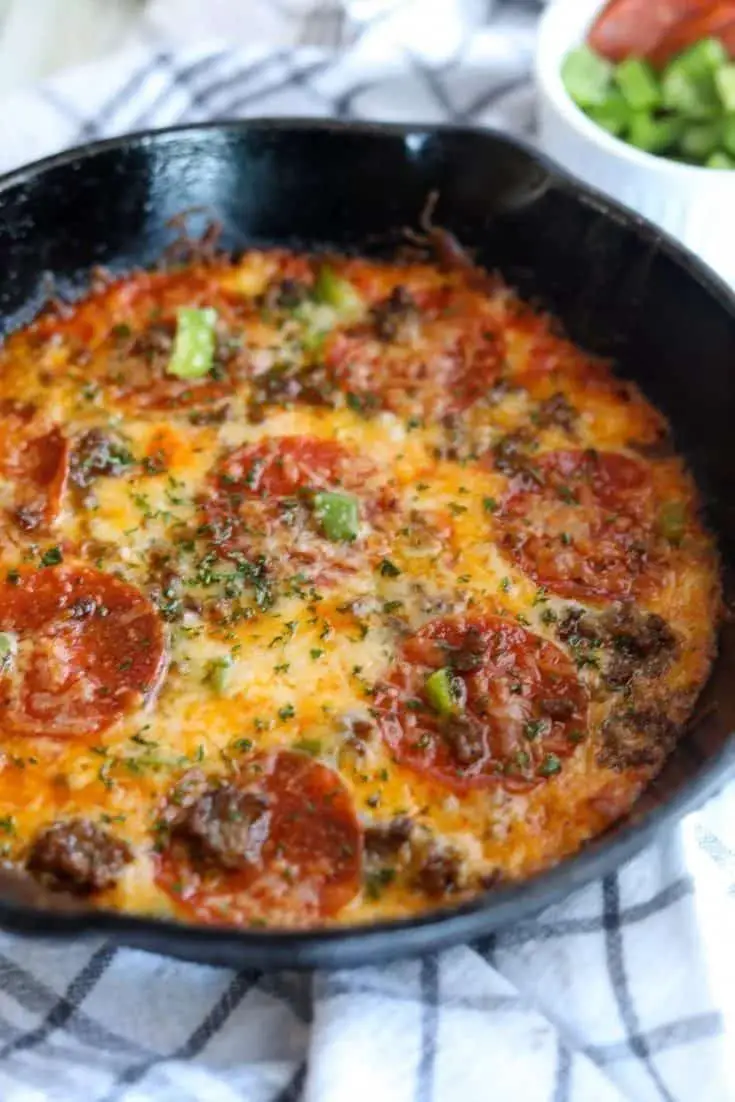 Instructions:
Preheat your oven to 375°F (190°C).
In a large skillet over medium-high heat, cook the ground beef until browned and fully cooked. Drain any excess grease.
Add the tomato sauce, Italian seasoning, garlic powder, onion powder, salt, and pepper to the skillet with the ground beef. Stir until the meat is evenly coated with the sauce and seasonings.
Grease a 9-inch (23cm) pie dish or similar baking dish with cooking spray or oil.
Pour the seasoned ground beef into the pie dish and spread it out evenly.
Top the ground beef with shredded mozzarella cheese, then add your desired toppings.
Bake in the preheated oven for 20-25 minutes, or until the cheese is melted and bubbly.
Remove from the oven and let cool for a few minutes before slicing and serving.
Enjoy your delicious keto crustless pizza!