Ingredients:
For the crepes:
1 cup almond flour
4 large eggs
2 tablespoons heavy cream
2 tablespoons water
1/4 teaspoon salt
1 teaspoon vanilla extract
Butter or cooking spray, for greasing the pan
For the filling:
8 ounces cream cheese, softened
1/4 cup erythritol or another keto-friendly sweetener
1 teaspoon vanilla extract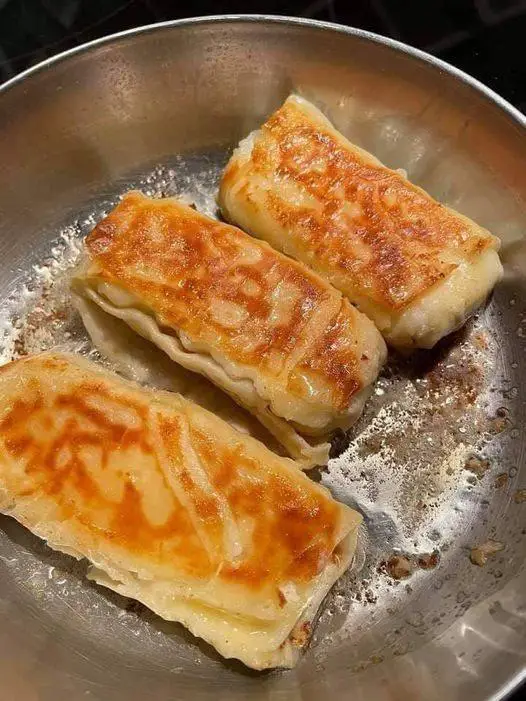 Instructions:
To make the crepes, in a large mixing bowl, whisk together the almond flour, eggs, heavy cream, water, salt, and vanilla extract until well combined.
Heat a non-stick pan over medium heat and lightly grease with butter or cooking spray.
Pour 2-3 tablespoons of the crepe batter into the center of the pan, swirling the pan to evenly distribute the batter and form a thin, even crepe.
Cook the crepe for 1-2 minutes on each side, or until lightly browned. Repeat this process with the remaining batter to make a total of 8 crepes.
To make the filling, in a medium mixing bowl, beat the cream cheese, erythritol, and vanilla extract together until smooth and creamy.
Spoon 2-3 tablespoons of the cream cheese filling onto the center of each crepe. Roll up the crepes tightly, tucking in the sides as you go.
Serve the blintzes warm, garnished with fresh berries or a drizzle of sugar-free syrup, if desired.
Enjoy your delicious and healthy keto cream cheese blintzes!