Here's a simple recipe for Keto Chicken Cheese Bake:
Ingredients:
4 boneless, skinless chicken breasts
1 cup heavy cream
1 cup chicken broth
1 teaspoon garlic powder
1 teaspoon dried basil
1 teaspoon dried oregano
Salt and pepper to taste
1 cup shredded mozzarella cheese
1 cup shredded cheddar cheese
1/4 cup grated Parmesan cheese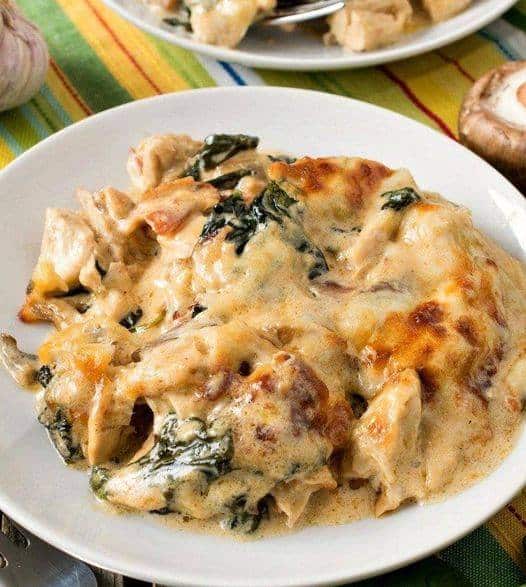 Instructions:
Preheat your oven to 400°F (200°C).
Grease a 9×13 inch baking dish with cooking spray.
In a large saucepan, combine the heavy cream, chicken broth, garlic powder, basil, oregano, salt, and pepper. Cook over medium heat, stirring occasionally, until the mixture comes to a simmer.
Place the chicken breasts in the prepared baking dish and pour the cream mixture over the chicken.
Sprinkle the mozzarella, cheddar, and Parmesan cheeses evenly over the chicken.
Bake for 25-30 minutes, or until the cheese is melted and the chicken is cooked through.
Remove from oven and let cool for a few minutes before serving.
This Keto Chicken Cheese Bake is a delicious and easy way to enjoy a low-carb meal that's packed with flavor. Enjoy!