Ingredients:
1 head of green cabbage, cored and shredded
1/2 cup heavy cream
1/2 cup chicken or vegetable broth
2 cloves garlic, minced
1/2 cup grated Parmesan cheese
1/2 cup shredded mozzarella cheese
Salt and pepper, to taste
2 tablespoons chopped fresh parsley, for garnish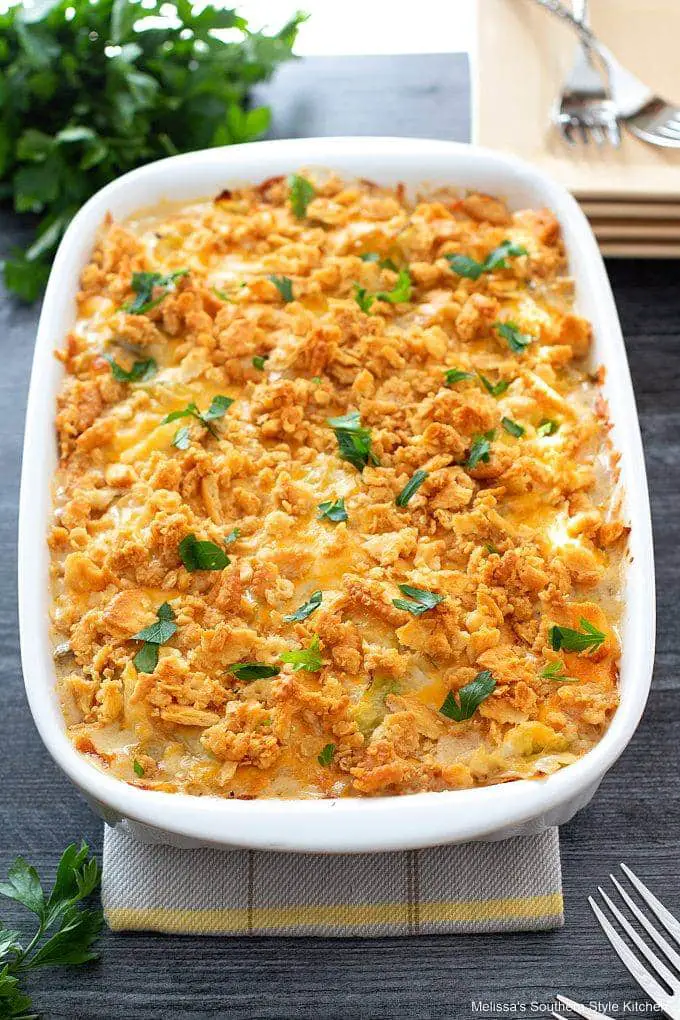 Instructions:
Preheat the oven to 375°F (190°C). Grease a 9×13 inch baking dish with cooking spray.
In a large pot of boiling water, blanch the shredded cabbage for 3-4 minutes. Drain the cabbage and transfer it to the prepared baking dish.
In a mixing bowl, whisk together the heavy cream, chicken or vegetable broth, minced garlic, and grated Parmesan cheese. Season with salt and pepper to taste.
Pour the cream mixture over the cabbage in the baking dish and toss to coat the cabbage evenly.
Sprinkle the shredded mozzarella cheese on top of the cabbage.
Cover the baking dish with aluminum foil and bake for 30 minutes. Remove the foil and continue baking for another 10-15 minutes, or until the cheese is melted and bubbly and the cabbage is tender.
Remove the baking dish from the oven and let it cool for a few minutes. Garnish with chopped fresh parsley and serve hot.
This dish is a great low-carb alternative to traditional potato gratin and makes a delicious side dish to any meal. Enjoy!