Ingredients:
1 1/2 cups almond flour
2 teaspoons baking powder
1/2 teaspoon salt
2 cups shredded mozzarella cheese
2 tablespoons cream cheese
1 egg
1/4 cup tomato sauce
1/2 cup chopped cooked ham
1/2 cup chopped cooked pepperoni
1/2 cup chopped cooked sausage
1/4 cup chopped green bell pepper
1/4 cup chopped onion
1/2 teaspoon dried oregano
1/2 teaspoon garlic powder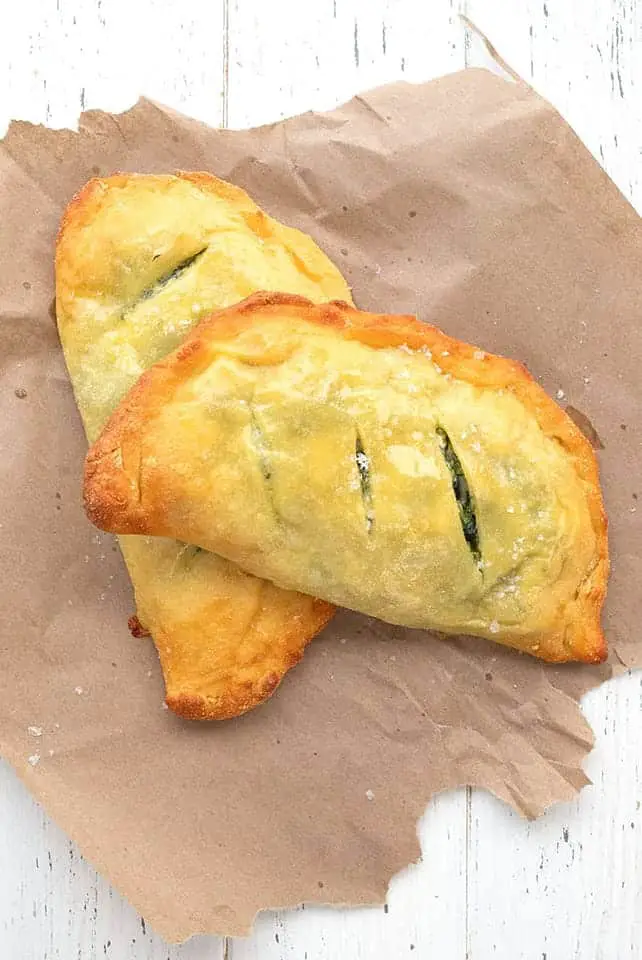 Instructions:
Preheat your oven to 400°F (200°C).
In a large mixing bowl, combine the almond flour, baking powder, and salt.
In a separate mixing bowl, microwave the mozzarella cheese and cream cheese for 1 minute or until melted. Stir well to combine.
Add the egg to the cheese mixture and stir until the egg is well incorporated.
Add the cheese mixture to the almond flour mixture and stir until a dough forms.
Roll out the dough into a large circle, about 1/4 inch thick.
Cut the circle into 4-6 pieces, depending on the desired size of your calzones.
In a separate mixing bowl, combine the tomato sauce, chopped ham, chopped pepperoni, chopped sausage, chopped green bell pepper, chopped onion, dried oregano, and garlic powder.
Spoon the filling onto one half of each dough piece, leaving a small border around the edge.
Fold the other half of the dough over the filling and crimp the edges with a fork to seal the calzones.
Transfer the calzones to a greased baking sheet.
Bake the calzones in the preheated oven for 15-20 minutes, or until they are golden brown and heated through.
Enjoy your delicious Keto Calzones!